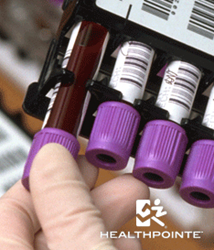 Employers and employees can benefit from the drug screens at Healthpointe, which fulfill the screening requirement in many workplaces.
La Mirada, CA (PRWEB) March 30, 2015
Healthpointe is proud to provide urine and hair collection drug screens for employers and companies throughout Southern California. The drug screen determines if employees or job applicants are using drugs. It can identify evidence of recent use of alcohol, prescription drugs and illicit drugs. Employers, sports teams, D.O.T. applicants, and students regularly choose Healthpointe as their drug screen collection site.
The features of the drug screen program at Healthpointe include:

Testing at any nearby Healthpointe clinic or on-site at the workplace
D.O.T. (Department of Transportation) screenings
Fast and easy test-taking times and results
Medical Review Services (MROs)
Flexible hours and appointments
Affordable rates
Healthpointe provides specialists who are certified by the Department of Transportation to perform D.O.T. examinations on employees in aviation, trucking, railroads, mass transit, pipelines, and other transportation industries. Healthpointe's providers are certified through The National Registry of Certified Medical Examiners (MEs) to perform medical examinations for commercial motor vehicle (CMV) drivers in interstate commerce. These medical examiners fully understand the medical standards in the Federal Motor Carrier Safety Administration (FMCSA) Regulations.
Employers and employees can benefit from the drug screens at Healthpointe, which fulfill the screening requirement in many workplaces. Pre-employment and employee drug testing helps to maintain healthy employees while increasing work productivity and minimizing the risk of drug abuse and on-the-job injuries.
Whether to keep their top students and athletes in check, or to enforce regulations based on suspicion of active drug use, many schools and sports teams turn to the drug screen program provided by Healthpointe. To find out more about drug screens at Healthpointe, call (844) 887-7882.
About Healthpointe:
Healthpointe is a leading multidisciplinary healthcare organization offering a full range of medical services in practice locations throughout Southern California (Los Angeles County, Orange County, San Bernardino County and Riverside County). Healthpointe has locations situated in over 10 cities including Garden Grove, which is conveniently located near Stanton, Santa Ana, and Westminster. As a highly regarded musculoskeletal group, we have a personal investment in the highest level of medical service, and we are proud of our record of excellence over the last four decades with private patients, injured workers, urgent care, personal injuries, and professional and non-professional athletes. Leading our organization is a dynamic team of healthcare professionals who continually strive to be at the forefront of medical innovation and healthcare service delivery. For more information, a complete list of services, and Healthpointe locations, visit http://www.Healthpointe.net.