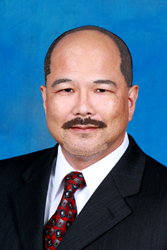 A well-documented, up-to-date personnel file is often the best defense
Camarillo, CA (PRWEB) April 01, 2015
Companies that do business in California should be careful before terminating an employee, Brian S. Inamine, a shareholder in national law firm LeClairRyan's Los Angeles office, warned. Even if the action appears to be cut-and-dried, California's laws tend to favor employees and a business can easily end up in hot water, he advised members of the Professionals In Human Resources Association (PIHRA) at a recent seminar in Camarillo.
"The state has established many categories of 'protected classes,' of employees—ranging from pregnant women to workers 40 years and older—and a termination of a protected class-employee may be closely scrutinized in a courtroom or by government authorities," said Inamine, who focuses his practice on employment counseling and employment litigation. "What an employer thinks or believes about the reasons for a possible termination is often irrelevant, and what makes sense is often irrelevant—the only factor that matters is what you can prove in a lawsuit or an EEOC or California Department of Fair Employment and Housing proceeding."
Plaintiff attorneys frequently exploit the state's laws, and an employment lawsuit can be very expensive, he added, noting that the best strategy is to ensure that a workplace does not violate state and federal employment laws. Additionally, maintaining accurate training and other documentation may reduce a company's exposure to liability in the event of a lawsuit or other action.
"Employers should train their employees to avoid engaging in conduct that may be construed as harassing, particularly if it is so severe, widespread or persistent that a reasonable person would conclude it created a hostile or abusive environment," Inamine told PIHRA members at the El Segundo-based group's March 19th meeting at the Spanish Hills Country Club. "Retaliatory activity is another trap. If an employee engages in a protected activity—including opposing a company's illegal practices, or assisting in investigations, actions, or proceedings by the government—then a subsequent termination, demotion or other negative action may work against the business, especially if the employee's protected activity is perceived as the substantial motivation for the termination or other action. Keep in mind that proximity in time to the employee's activity may be considered."
The process of proving that an employer's action is legal actually starts before hiring someone, then continues during the period of employment and after any separation, he explained. "To begin with, ensure that your business develops, maintains and updates written policies and procedures regarding anti-harassment, discrimination, and retaliation," advised Inamine. "Include procedures to investigate and handle complaints, and to address employee evaluation and discipline. Remember, that a well-documented, up-to-date personnel file is often the best defense."
If you plan to terminate an employee, prepare the proper paperwork in advance, including any pertinent discipline notice; and hold the termination meeting in the employee's office or other neutral area, he said.
"Conduct the meeting in a reasonable manner—don't argue with the individual— and have a witness sit in," he added. "It's usually preferable to conduct the termination on a Friday, and escort the person off the premises the same day. Decisions concerning severance agreements, arbitration and other matters depend on the circumstances, and you may wish to consult with your legal and other advisers in advance."
Inamine further cautioned that providing a detailed job referral or letter of recommendation—other than the basic start and finish dates of employment—could expose an employer to legal liability. "If you provide a negative report, you may be accused of defamation or other civil liability," he said.
"Terminations can present many pitfalls for well-meaning but unwary employers," Inamine concluded. "But if you take steps to comply with regulations and best practices, and document your steps and consult with your legal counsel and other advisers, you're more likely to limit your exposure to liability."
About LeClairRyan
As a trusted advisor, LeClairRyan provides business counsel and client representation in corporate law and litigation. In this role, the firm applies its knowledge, insight and skill to help clients achieve their business objectives while managing and minimizing their legal risks, difficulties and expenses. With offices in California, Colorado, Connecticut, Georgia, Maryland, Massachusetts, Michigan, Nevada, New Jersey, New York, Pennsylvania, Texas, Virginia and Washington, D.C., the firm has approximately 380 attorneys representing a wide variety of clients throughout the nation. For more information about LeClairRyan, visit http://www.leclairryan.com
Press Contacts: At Parness & Associates Public Relations, Bill Parness, (732) 290-0121, bparness(at)parnesspr(dot)com, or Marty Gitlin (631) 765-8519, durangitlin(at)optonline(dot)net