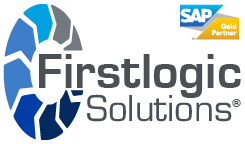 Firstlogic Solutions extends the life of SAP Postalsoft Data Quality (DQ) 8.0 ACE, DataRight IQ & Match/Consolidate with the Firstlogic DQ 9.0 platform.
Duluth, GA (PRWEB) March 31, 2015
Over a year and a half ago, SAP announced the planned end-of-life on the legendary SAP Postalsoft DQ 8.0 ACE, DataRight IQ and Match/Consolidate solutions. Shortly thereafter, SAP and Firstlogic Solutions entered into a co-innovation agreement allowing Firstlogic to extend the development and support of the SAP Postalsoft DQ 8.0 software, ensuring the future roadmap for the platform. As a result, longstanding SAP Postalsoft DQ customers will continue to enjoy timely USPS® CASS™ cycle and NCOALink® updates, feature enhancements and direct support for the platform long into the future.
The Firstlogic® Data Quality (DQ) 9.0 platform includes DataRight IQ®, Match/Consolidate® and ACE® which is powered by the CASS™ and NCOALink® certified SAP DQM platform. Many Firstlogic DQ 9.0 customers use ACE for address cleansing and geocoding, DataRight IQ for data cleansing and standardization and Match/Consolidate for de-duplication and householding. The Firstlogic DQ 9.0 applications are built from the proven SAP Postalsoft platform based on 30-years of world-class development.
The SAP Postalsoft DQ 8.0 end-of-life upgrade program allows customers to simply upgrade from Postalsoft DQ 8.0 to Firstlogic DQ 9.0 within a few hours, not weeks or months. "If customers would like to stay with the familiar set of Postalsoft® DQ applications with the same functionality running on the same operating system platforms, we recommend a simple upgrade to the Firstlogic® DQ 9.0 Postalsoft platform," said Dave Dobson, Director of Solutions Development at Firstlogic Solutions. This option ensures a smooth transition from version 8.0 to 9.0 leveraging the same SAP ACE CASS™ and SAP Mover ID NCOALink® certified platform," says Dobson.
"The Firstlogic DQ 9.0 on-premise platform is also available and fully supported on the proven Windows®, Linux®, AIX® and Solaris® operating systems. This means that customers can remain on their existing infrastructure without disruption. And the upgrade from Postalsoft® DQ 8.0 to Firstlogic® DQ 9.0 is the same simple process used for years," said Jeff Hay, Director of Solutions Support. "Customers simply run their Postalsoft ACE Job-Files through the Edjob utility with no need to change any scripts, status codes or business processes and no need to learn any new tools to get the same accurate address results that customers expect. And customers with DataRight IQ and Match/Consolidate Job-Files require no changes at all. Customers can simply run them as-is and receive technical support and assistance from our experienced team of experts," says Hay.
"We're excited to welcome so many former SAP Postalsoft DQ 8.0 customers to the Firstlogic Solutions family. Most of our Firstlogic family members are from the original Firstlogic and SAP BusinessObjects companies," said Ken Kucera, Managing Principal at Firstlogic Solutions. "We're committed to continuing to provide world-class data quality solutions while delivering customer friendly technical support," says Kucera.
To learn more about the Firstlogic Data Quality (DQ) products, please call 1-888-725-7800, email at postalsoft(at)firstlogicsolutions(dot)com or visit the website at http://www.firstlogicsolutions.com/postalsoft.aspx. Overview documents, guides and programs for Firstlogic Data Quality products are available in the Resources section on the webpage.
About Firstlogic Solutions
Firstlogic Solutions, LLC is the leading SAP Gold Partner specializing in the SAP Data Services (DS) and Firstlogic Data Quality (DQ) software and services solutions. The Company delivers expert address and data quality solutions including data profiling & monitoring, address cleansing & geocoding, data cleansing & standardization, data matching & consolidation and data enhancement. Customers include both large enterprises and midsize companies from across all industries in North America.
Firstlogic, Firstlogic Solutions, ACE, DataRight IQ and Match/Consolidate are registered trademarks of Firstlogic Solutions, LLC. SAP, Postalsoft and all SAP logos are trademarks or registered trademarks of SAP America, Inc. USPS, CASS and NCOALink are trademarks or registered trademarks of the United States Postal Service.