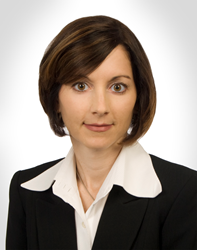 The surge in accounting-related securities class actions is particularly notable given the lack of change in the overall level of securities class action filings in the past year.
Los Angeles, Calif. (PRWEB) March 31, 2015
Filings of securities class actions with accounting-related allegations increased significantly in 2014, according to a new Cornerstone Research report released today. This sharp increase occurred against the backdrop of a year characterized by little change in securities class action filing activity. The report, Accounting Class Action Filings and Settlements—2014 Review and Analysis, also indicates that accounting settlements represented the majority of the number and dollar value of total settlements.
After two years of relatively low activity, 69 new cases were filed with accounting allegations, compared with 47 in 2013 and 45 in 2012. At 70 percent, the proportion of settlements involving accounting cases was at its highest level in four years. The share of total settlement dollars attributable to accounting cases rose from 25 percent in 2013 to 85 percent in 2014, returning to a more typical level.
In 2014, more than one in four accounting case filings referred to an SEC inquiry or action—the highest level in five years. Last year, 18 accounting case filings involved an SEC action compared to five in 2013.
"The surge in accounting-related securities class actions is particularly notable given the lack of change in the overall level of securities class action filings in the past year," said Dr. Elaine Harwood, a vice president of Cornerstone Research and head of the firm's accounting practice. "The increase appears to be, at least in part, a result of the SEC's heightened focus on accounting-related fraud as demonstrated by the substantial growth in accounting case filings that refer to inquiries or actions by the SEC."
Results also show that accounting case filings involving restatements of financial statements reached their highest level in the last seven years—both in terms of the number and as a percentage of total accounting cases.
"The increase in filings of cases involving restatements is consistent with our finding of a relative increase in negative stock price movements surrounding restatement announcements in 2014 as compared to recent years," said Dr. Laura Simmons, a Cornerstone Research senior advisor. "Overall, the relative increase in stock price drops surrounding restatement announcements may have encouraged plaintiffs to file these cases."
Highlights

The number of accounting case filings with announcements of internal control weaknesses was higher than in any of the previous five years.
The Disclosure Dollar Loss Index for accounting case filings with restatements increased to its highest dollar level since 2005. (Disclosure Dollar Loss measures the decline of market capitalization at the end of the class period.)
The Energy sector emerged in 2014 as the highest contributor to total settlement value, while accounting case settlements associated with financial firms waned.
The number of accounting case settlements involving Chinese reverse merger cases also declined in 2014, reflecting the fact that filings of these cases dropped substantially beginning in 2012.
About Accounting Cases
Cases are considered "accounting cases" if they involve allegations related to Generally Accepted Accounting Principles (GAAP) violations, auditing violations, or weaknesses in internal control over financial reporting.
About Cornerstone Research
Cornerstone Research provides economic and financial consulting and expert testimony in all phases of complex litigation and regulatory proceedings. The firm works with an extensive network of prominent faculty and industry practitioners to identify the best-qualified expert for each assignment. Cornerstone Research has earned a reputation for consistent high quality and effectiveness by delivering rigorous, state-of-the-art analysis for over 25 years. The firm has more than 500 staff and offices in Boston, Chicago, London, Los Angeles, Menlo Park, New York, San Francisco, and Washington.
Please visit Cornerstone Research's website for more information about the firm's capabilities in economic and financial consulting and expert testimony.
Twitter at @Cornerstone_Res