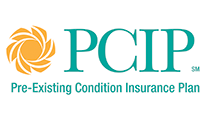 A good visitor health insurance coverage is essential to all visitors bound to United States. India Network Offers such a program
Orlando, FL (PRWEB) March 31, 2015
India Network Foundation, sponsor of Visitor Accident and Sickness Insurance programs, issues a travel advisory to all USA bound international travelers on health insurance requirements. Health care costs in the United States are higher than many other countries and procedures cost many times than even in developed countries. For example, a coronary artery bypass graft costs about $22,694 in Canada while the same procedure costs about $34,358. Visitors are advised to get a thorough medical exam before embarking on a trip to the United States and purchase a good insurance program that covers both pre-existing conditions, new problems and accidents. India Network Health Insurance program provides invaluable coverage for visitors of all ages (0-99) at affordable premiums.
Many insurance companies offer overseas travel insurance in India and in the United States for visitors traveling abroad. However, not all programs adequately provide coverage. For example, certain programs offered exclude urinary tract infections, a common problem among elderly. Almost all programs exclude coverage for major medical issues such as heart attack, stroke, and brain hemorrhage, among others and those over 60 years of age. All visitors planning a trip to US or Canada are welcome to contact India Network office in the US for assistance in choosing the right health insurance policy that adequately cover them during travel and stay.
More than 500,000 Indian parents and grandparents are expected to visit the United States during this summer 2015. Most elderly from India have ailments such as diabetes, high blood pressure, cardiovascular issues and other preexisting conditions. India Network Foundation has conducted an evaluation of many visitor health insurance plans in 2014. The study consistently identified contractual language which is likely to help deny claims for sickness and hospitalization due to existing medical conditions identified within the past two to five years as well as high blood pressure and diabetes, known or unknown to the visitors. Due to these limitations, India Network Foundation continues to sponsor visitor health insurance plan that covers adequately pre-existing conditions, new medical conditions, and accident for all ages, 0-99.
Dr. KV Rao, India Network Foundation founder said that "many visitors from India are unaware of serious medical conditions such as diabetes, blood pressure, etc. and even if they are aware, they consider them as normal and not serious medical problems. Several India Network members living in the United States express surprise when they were told the BP, Sugar, etc are indeed pre-existing conditions. It is essential part of trip planning to get a good travel health insurance to cover not only accidents, but sickness and hospitalization due to preexisting medical issues."
India Network Foundation advises seniors to consider US based insurers that offer simple to understand preexisting condition coverage. One such option is available through India Network with a newly enhanced insurance plan to provide coverage for preexisting conditions on par with new problems, providing out-patient, in-patient coverage, accidental death and dismemberment, medical evacuation and repatriation benefits. The new plans have lower deductibles with the added benefit of including out-patient benefits for preexisting condition coverage, previously available only for new issue and accident coverage. The network based (80/20) plan will continue to use Multiplan Network of PPO providers and the scheduled benefit Standard Plan and Premier Plans will continue as open network plans.
About India Network Foundation
India Network Foundation, established as a US non-profit organization, has been helping the Asian Indian community in North America with programs and grants to academics from India for more than two decades. India Network Foundation sponsors visitor health insurance to tourists, students, temporary workers (H1 visa holders) and their families. All insurance products are administered by India Network Services.
For more information visit http://www.indianetwork.org
About India Network Health Insurance
India Network Services, is a US based company that administers visitor health insurance to transition residents, tourists, students, temporary workers and their families. Visitor medical plans are offered for all age groups with both fixed coverage, comprehensive coverage and with pre-existing condition coverage.
For more information visit http://www.kvrao.org