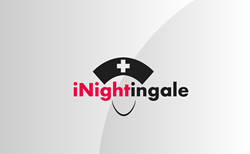 According to research, learning the hard way when you are a new family caregiver gives rise to caregiver burden and feelings of isolation and depression. We aim to fix that.
Brisbane, Australia (PRWEB) April 01, 2015
iNightingale has announced the launch of their newest resource, a video training package called Home Care Survival Guide. This guide is tailored for the families of elderly people who want to assist in caregiving at home.
iNightingale was founded by a pair of nurses with almost 4 decades of experience in nursing, management, and instructing. Phill Tsingos and Nic Nash-Arnold launched iNightingale to cater to the families, specifically the children, of elderly people. Often, the children of elderly people want to assist their aging parents and want their loved one to remain at home as opposed to being placed in a nursing home or assisted living facility. Together, the nurses started iNightingale to connect these families with resources and products to make this period easier.
Home Care Survival Guide compiles professional video tutorials that deliver a blueprint for assisting elderly people at home. Together, Tsingos and Nash-Arnold show readers the "tricks" for helping elderly people at home. This resource for family caregivers targets experience of all levels. Home Care Survival Guide includes the most important facets of home care for the elderly, including basic skills that family caregivers need, how to identify deterioration, and how to prevent infection.
This new resource is the latest offering from iNightingale, and the nursing duo also provides a wealth of other resources via their website. Products and how-to-videos are available through the website, and visitors can even contact the nurses directly. These resources are all aimed at promoting a secure, positive at-home environment for aging people whose families assist with care. Tsingos and Nash-Arnold strive to help people keep their parents safe and comfortable in their homes. More information about the company and Home Care Survival Guide can be found at inightingale.net/hcsg.
About iNightingale
Founded by two nurses, Phill Tsingos and Nic Nash-Arnold, who possess 35+ years of nursing, instructing, and management experience, iNightingale offers products and resources for the children of elderly people who need home care assistance.
Contact
iNightingale
E-mail: nic(at)inightingale(dot)net
Website: http://www.inightingale.net
###