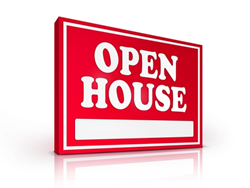 applications for refinancing rose 12 percent week over week and made up 61 percent of all mortgage application activity
Chicago, IL (PRWEB) March 30, 2015
Mortgage rates decreased in the week ended March 26 compared to the previous week, according to Freddie Mac. Not only did mortgage rates drop week over week, the latest rate is lower than what it was in the same period last year. The Federal Savings Bank and home buyers are looking forward to spring, as low rates could bring more buyers into the market.
"Low mortgage rates are a welcome sign for those in the market to buy a home this spring season and will help to support homebuyer affordability," Len Kiefer, deputy chief economist for Freddie Mac, said in a statement.
Low mortgage rates could allow more buyers to afford homes. On March 25th, the Mortgage Bankers Association reported mortgage application volume increased 9.5 percent on a seasonally adjusted basis for the week ended March 20 compared to the last week. Additionally, applications for refinancing rose 12 percent week over week and made up 61 percent of all mortgage application activity.
Freddie Mac also noted that new-home sales surpassed expectations, which could mean more sales in the housing market later this year. The Federal Savings Bank knows this positive applications report is just the beginning of continued increases in mortgage applications, home sales, and listing prices. Those interested in purchasing a home now should act fast. Mortgage rates are expected to rise this year, this fact combined with inevitably higher listing prices in the summer means the longer one wait to buy a property the potentially more expensive it will become.
First-time home buyers can contact the Federal Savings Bank, a veteran owned bank, to learn more about mortgages.