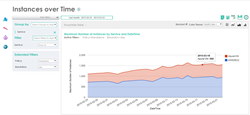 "Azure is pleased to add Cloudyn to our ever-growing catalog of enterprise ready solutions," stated Vibhor Kapoor, Director of Product Marketing, Microsoft Azure. "A company like Cloudyn that specializes in hybrid cloud deployments will help us transition
San Francisco, CA (PRWEB UK) 31 March 2015
Cloudyn, a leading solution for cloud monitoring and optimization, today announced support for Microsoft Azure. Available immediately, Cloudyn's Azure offering is the first and only solution to provide performance and cost as well as monitoring and optimization. With Cloudyn, companies that have adopted Azure or are interested in doing so, now have a means to monitor, compare and rightsize all of their cloud deployments and assets from a single pane of glass.
By adding Azure, Cloudyn has enriched their offering to support public, hybrid and multi-cloud environments in a single solution. Additionally, managed service providers (MSPs), system integrators, cloud resellers and distributors are now able to use Cloudyn's MSP offering to manage all clients in a single solution, optimize their profit margins by implementing purchasing recommendations, and gain a competitive edge by providing their customers with Cloudyn-powered value added services.
With today's announcement, Cloudyn continues its support in the broad array of cloud computing platforms, including Azure, AWS, GCP and OpenStack.
"We're thrilled to add Microsoft Azure to our set of supported cloud platforms. Our customers' interests in Azure adoption have grown rapidly. From the onset, we've been committed to helping our customers ease into the multi-cloud model as well as successfully manage it. Now we'll be able to further help customers cut down on cloud spend while avoiding cloud sprawl," stated Sharon Wagner, Co-founder and CEO of Cloudyn.
"Azure is pleased to add Cloudyn to our ever-growing catalog of enterprise ready solutions," stated Vibhor Kapoor, Director of Product Marketing, Microsoft Azure. "A company like Cloudyn that specializes in hybrid cloud deployments will help us transition our IT customers into the new landscape of bursting workloads within the public cloud."
Using Cloudyn, IT managers, Devops, CIOs, and CFOs have access to critical, ongoing analytics so they can proactively identify unnecessary spending, unused resources, or over-provisioned services. With this level of prescriptive insights, businesses can improve their control of cloud expenditures by applying Cloudyn's comprehensive recommendations to continuously optimize wildly fluctuating deployment configurations and resulting pricing plans. Cloudyn's new product for Azure enables businesses to compare and then use the most cost effective way to support their deployment requirements.
Pricing and Availability and more Information
Available immediately, Cloudyn's SaaS-based module for Microsoft's Azure is available for a limited time free trial. Sign up here: https://www.cloudyn.com/microsoft-azure
Cloudyn for Azure Webinar
To learn more and see Cloudyn's support for Azure in action, register to join Cloudyn's webinar Introduction to Azure Monitoring and Optimization.
About Cloudyn
Founded in 2011, Cloudyn is a leading cloud monitoring, analytics and optimization solution for multi-cloud deployments. The company's industry award-winning SaaS solution delivers unprecedented insights into usage, performance and cost, coupled with custom prescriptive actions for enhancing performance and reducing cloud spend. With more than 12,000,000 virtual instances monitored, Cloudyn helps businesses select the right mix of cloud vendors (Azure, Amazon Web Services, Amazon EC2, Google Cloud Platform and OpenStack), increase operational performance, reduce cloud costs to bring them under optimum control, and capitalize on customer choice. More than 2,400 customers use Cloudyn's technology worldwide including F500 industry leaders in aerospace, infrastructure, consumer online travel services, IT management consulting, and manufacturing. For more information, visit http://www.cloudyn.com.