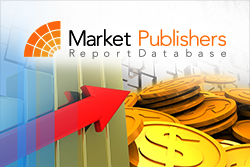 London, UK (PRWEB) April 02, 2015
The treatment of nonalcoholic steatohepatitis (NASH) is expected to witness drastic changes in the years to come; a slew of novel therapies are competing with one another to become the first approved therapy option for NASH.
Tobira Therapeutics's dual CCR2/CCR5 antagonist, Intercept Pharmaceuticals Inc.'s/Dainippon Sumitomo Pharma's FXR agonist, obeticholic acid (OCA), GFT505, Gilead's Simutuzumab and Genfit's PPAR-alpha/delta agonist, cenicriviroc (TBR-652), as well as Raptor's delayed-release cysteamine bitartrate are amidst some of the pipeline products competing for a bigger share of the market. The oncoming products quite differ in their efficiency in resolving the steatohepatitis and controlling fibrosis related to NASH. Combination therapy (polytherapy) is expected to become the major treatment algorithm in the upcoming years, as none provide a single solution.
New research report "Nonalcoholic Steatohepatitis: KOL Insight" created by FirstWord is now available at MarketPublishers.com
Report Details:
Nonalcoholic Steatohepatitis: KOL Insight
Published: March, 2015
Price: US$ 7,495.00
https://marketpublishers.com/report/life_sciences/healthcare/nonalcoholic-steatohepatitis-kol-insight.html
The report provides a critical overview of lerading front line European and US KOLs whose insights hold important lessons for pharmaceutical world. It provides a deep review of the products in the pipeline as well as shows how they could revolutionise the treatment paradigm.
The study provides insights into what the major NASH specialists think about present-day and future treatments for NASH, the emerging clinical disadvantages and advantages of leading pipeline programmes, as well as what will likely impact prescription decisions. Additionally, specialists express their views on optimal designs of clinical trials such as GOLDEN, FLINT, CyNCH, CENTAUR, ORION, and LEAN, including the selection of endpoints, which could facilitate the clarification of prospective treatment decisions.
Key Benefits:

Gain an understanding of the clinical insights of actual treatment strategies and devise powerful strategies for novel product positioning and communication among clinicians.
Get an idea of novel treatment options for NASH, including subgroups of patients, preparing for market planning activities.
Find out which clinical studies, comprising endpoints and designs, the KOLs think will significantly influence prospective treatment decisions and their possible outcomes.
Identify what emerging product and patient characteristics KOLs consider to be most vital in terms of impacting prescription decisions.
Assess the developing NASH competitive scenario to have the advantage of prospective licensing opportunities in the offing.
More new reports by the publisher can be found at FirstWord page.