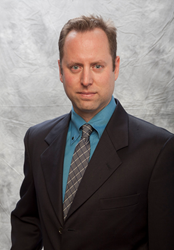 I am honored to now be a part of the Illinois Bar.
Chicago, Illinois (PRWEB) March 31, 2015
In March 2015, Jason T. Brown, a Top 100 Trial Lawyer according to the National Trial Lawyer's Association swore in to practice law in Illinois State, and was also admitted into Illinois Federal Court. Mr. Brown already has State law and Federal law licenses to practice in New Jersey, New York, Pennsylvania and Federal licenses to practice in Colorado, Ohio, Michigan, and Wisconsin. His firm JTB Law Group, LLC litigates cases all over the country in conjunction with local counsel on behalf of plaintiffs who have had a catastrophic injury or have been shorted pay at work. "I look forward to representing clients in Illinois. I've had some nice results in Illinois before including a class action that settled for over three million dollars on behalf of workers and clients in the Yaz Litigation which settled in aggregate for close to two billion dollars."
Mr. Brown was a former FBI Special Agent who has a had a track record of success with complex litigation like class actions and mass torts. "Our trademarked slogan is 'If it's not right, we'll fight' and my team and I work hard to vindicate people's rights," Mr. Brown stated. "We fight for the 'little guy' against the big corporations and we take cases on contingency, which means if we take a case, we'll spend our time and money fighting for something we believe in and we're only paid if we win."
The methodical work has paid off as The JTB Law Group, LLC has obtained millions of dollars of recoveries for its clients and Mr. Brown continues to receive numerous awards and accolades. Some his most recent accolades include back to back designations as Top 100 by The National Trial Lawyers, certain Top 10 Trial Lawyer in the State awards, Top Ranked Attorney in Mass Torts and Class Actions as well as the coveted Highest Ranking from the peer-reviewed Martindale Hubble which is AV Preeminent.
Jason T. Brown is a consummate workaholic who travels all over the country to fight for people's rights, which incidentally is the name of the firm's website, http://www.IFightForYourRights.com. Mr. Brown is a formidable litigator who had obtained settlements and judgments for the maximum damages permitted by law. "It is fascinating to watch Mr. Brown in action," according to attorney Zijian Guan. "He is very convincing and takes great depositions. I just watched a deposition of his in which the defendant actually admitted his own wrongdoing, which is rare to get a confession on the record. It was like watching an FBI interrogation." The firm has found success since its inception with millions in recoveries for people injured by bad products and lawsuits on behalf of employees who are not paid overtime properly and/or paid less than minimum wage.
Some of the representative matters the firm actively litigates is litigation on behalf of women who have allegedly sustained a "blood clot" injury like a deep vein thrombosis (DVT), pulmonary embolism (PE), stroke, sagittal venous thrombosis (SVT), superficial thrombosis or death from products like Yaz, Yasmin, Ocella, Gianvi, BeYaz and Safyral around or before the label of the product was changed in April 2012 (Docket MDL #2100 - Southern District of Illinois). Women who have had allegedly had bad mesh implanted in them from AMS (MDL No. 2325 | In Re American Medical Systems, Inc), Bard (MDL No. 2187 | In Re C. R. Bard, Inc., Pelvic Repair System) or any other trans-vaginal mesh products. The firm also has commenced lawsuits on behalf of individuals who allegedly been diagnosed with bladder cancer from the use of the product Actos by Takeda Pharmaceuticals (MDL No.2299) and the firm continues to handle cases on behalf individuals who have a metal on metal hip and have had or require a revision from Depuy (MDL 2197), Stryker (Stryker Rejuvenate MDL 13-2441) and Zimmer (MDL No. 2158).
The firm also handles a considerable amount of wage and hour lawsuits, filing actions on behalf of individuals who are routinely shorted pay by their employers. Representative matters include suing on behalf of workers who were just paid a "day rate" instead of any overtime, restaurant servers or other tipped employees who are improperly paid overtime at a rate of $3.195 or $3.20 an hour and workers who are improperly paid a salary and have to work excessive amounts of hours even though the law mandates they receive overtime pay.
The JTB Law Group, LLC is physically located in Jersey City, New Jersey, but handles cases nationwide in conjunction with local counsel. Mr. Brown indicates that past success does not guarantee future results and to the extent that anything in this article is considered self-serving, it should be considered attorney advertising.