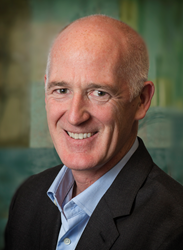 I have not heard so much conversation around the nation's water coolers about sexual harassment since the Clarence Thomas/ Anita Hill story.
(PRWEB) March 31, 2015
At the end of October 2014, the CBC, Canada's public broadcaster, fired Jian Ghomeshi, the host of one of its most popular shows. There are several sexual harassment and sexual assault allegations against him and he has been charged with several criminal offences under Canada's Criminal Code.
According to Doug MacLeod of the MacLeod Law Firm, Ghomeshi's termination triggered a national debate on sexual harassment and sexual assault. "I have not heard so much conversation around the nation's water coolers about sexual harassment since the Clarence Thomas/ Anita Hill story. What makes the Ghomeshi termination unique is the sexual assault aspect of the story." For more background on the Ghomeshi story, click here.
Earlier this month, the Ontario government responded to this national conversation by releasing:It's Never OK: An Action Plan to Stop Sexual Harassment and Violence. "This government initiative, if implemented, will strengthen existing workplace laws relating to sexual harassment" opines MacLeod, who has been advising employers on sexual harassment issues for over 25 years.
Sexual harassment has been prohibited under the Ontario Human Rights Code (the "Code") for many years observes MacLeod.. "The leading Supreme Court of Canada decision (Janzen v. Platy) was released in 1989 and there have been numerous court and tribunal decisions in all jurisdictions addressing sexual harassment cases since that time." There is no explicit requirement to prepare a sexual harassment policy or investigate a sexual harassment complaint under the Code.
In 2010, Ontario's Occupational Health & Safety Act ("OHSA") was amended to prohibit workplace harassment and workplace violence.
"From a legal perspective, many people consider sexual harassment to be primarily a human rights issue as opposed to a workplace safety issue." states MacLeod. "But this will change if Ontario's Action Plan is implemented."
Under the Action Plan, Ontario's OHSA would be amended. This is one of 13 initiatives that are being considered to reduce sexual harassment and sexual violence including raising public awareness, and mandatory training.
"It appears that the proposed changes to OHSA will involve changes to the existing statutory framework" states MacLeod. "The current definition of "harassment" will be amended to explicitly reference sexual harassment; sexual harassment complaints under OHSA will have to be investigated, and a current employer obligation may be expanded to provide that every employer is obliged to make every reasonable effort to protect workers from harassment, including sexual harassment, in the workplace."
According to MacLeod, employers are sometimes slow to comply with new laws unless the government is committed to enforcing the law. " In recent years the Ontario government has introduced legislation such as the Accessibility for Ontarians with Disabilities Act that is not being enforced and compliance rates are as low as 30%. Under the Action Plan, a special enforcement team of inspectors would be hired and trained to address complaints of workplace harassment, including sexual harassment, and enforce the Act's harassment provisions across the province."
"I believe that most employees and employers in Ontario are aware of the existing sexual harassment laws." observes MacLeod. "And to my knowledge, sexual assault rarely occurs in the workplace. Accordingly, it is not obvious to me that the government's proposed Action Plan will materially reduce sexual harassment or sexual violence in Ontario's workplaces.
The MacLeod Law Firm has represented employers doing business ion Ontario, Canada over the past 25 years. MacLeod Law Firm's practice includes defending wrongful dismissal claims, employee terminations, severance packages, employment contract review, employee resignation advice, human rights claims and workplace safety.