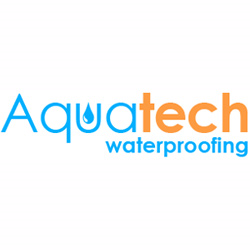 At Aquatech, we consider ourselves leaders within the Toronto waterproofing industry.
Toronto, ON (PRWEB) March 31, 2015
Aquatech is proud to announce the recent release of their new video detailing their waterproofing process. The video follows the Aquatech technicians as they assess, work, and complete an exterior waterproofing job from start to finish. By releasing this video to the public, Aquatech hopes to educate their future prospects and customers on their waterproofing process.
"We often encounter confused customers who are not well-versed in the waterproofing process," said an Aquatech manager. "We decided to create a professional video detailing each step of our process to help assure, educate, and inform our community. Waterproofing is an essential process for homeowners. By displaying this video on our website and Youtube, we hope to highlight the importance of professional waterproofing for basements, plumbing, and drains."
Thousands of homeowners within Southern Ontario struggle with water-related issues every single year. From flooding to leaky basements, Aquatech Waterproofing is happy to provide waterproofing solutions to homeowners within the Greater Toronto Area. Regardless of the home setup or waterproofing requirements, the professional waterproofing technicians at Aquatech are confident that they can provide effective solutions. They are known for being friendly, knowledgeable, and consistently provide free advice and consultations to the local community. Over the last two decades, the company has proudly developed an expert understanding of the waterproofing business and their top priority has always been keeping their customers happy and their homes dry.
"Throughout the years, homes become more susceptible to water and while you may not of experienced leaky basements or flooding in the pasts, there is a good chance that you will in the future," said a local Aquatech technician. "At Aquatech, we consider ourselves leaders within the Toronto waterproofing industry. With over twenty five years of experience, we have the knowledge, tools, and commitment to providing quality waterproofing services."
Watch Aquatech's new video on their waterproofing process and find out more information about the company by visiting their website directly at http://www.aquatechwaterproofing.ca.
About AquaTech:
Aquatech Waterproofing is a family owned and operated waterproofing business based in Mississauga. They proudly serve the Greater Toronto Area including Oakville, Ajax, Richmond Hill, Thornhill, and Metro Toronto. Their services include leaky basements, cracked foundations, broken sump pumps, and flooded yards.