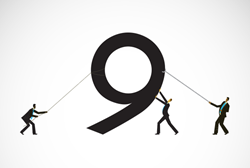 Coventry (PRWEB UK) 1 April 2015
Sometimes, no matter how high brands set the bar for their Contact Centre, it's inevitable that some things will get in the way, which is why Rant & Rave has just published an Infographic on nine of the most common struggles in the Contact Centre and what brands can do to overcome them.
The piece follows on from their Top Tips for Employee Engagement in the Contact Centre, which explored some of the most common complaints made by Contact Centre Agents.
The Infographic looks at what usually gets in the way of Contact Centre success and takes top tips and stats from some of the latest Contact Centre reports to provide valuable insight into what brands can do to overcome these problems.
From managing Contact Centre resources more efficiently and taking a multi-channel approach to capturing the Voice of the Customer and keeping Frontline Agents engaged, this Infographic will show you how even some of the toughest Contact Centre problems can be solved just by thinking outside of the box.
To download the full infographic, visit: http://ravingcontent.rantandrave.com/overcoming-contact-centre-struggles
Find out more about how Rant & Rave's solutions can help to improve your Contact Centre Customer Experience.
About Rant & Rave

Rant & Rave (formerly known as Rapide) was launched in 2000 by Nigel Shanahan and is one of the UK's leading Customer Engagement specialists, counting half of the FTSE as clients.
Its multi-channel solutions let brands proactively communicate with and listen to the Voice of the Customer to manage and measure the Customer Experience. By providing solutions which are customer, not brand, centric Rant & Rave helps its clients to transform Ranters into Ravers and turn happy customers into lifelong advocates.
To find out more about Rant & Rave visit http://www.rantandrave.com.