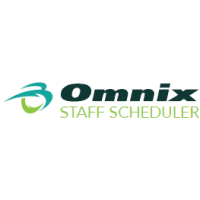 Alpharetta, GA (PRWEB) April 01, 2015
FMSI, a provider of staff scheduling and reporting solutions for banks and credit unions, announced today the release of a new version of its scheduling software. In this latest offering the Omnix Staff Scheduler™ has been updated to improve the overall user experience.
"At FMSI, our clients and their success is our main focus and priority," says Meredith Deen, COO, FMSI. "We are constantly gathering feedback from our users, researching new ideas and evaluating the latest trends in order to deliver the best solutions for our clients' operations."
Updates to Omnix Staff Scheduler™ have been deployed in these functions:

Scheduling engine updates
Idle time at start and end of shift
Print options for printing and emailing schedules with compact view formats
New options for emailing schedules for multiple weeks and in multiple formats
Improvement in absence views
Daily schedule view now has easy navigation access to previous or next day
Weekly Views can directly link to daily view from any day
In addition to the new functions added to Omnix Staff Scheduler™, three new reports are also now available with this application release, including: universal report, branch staff utilization summary report and intraday branch utilization report.
About FMSI
Located in Atlanta, GA and established in 1990, FMSI provides easy-to-use, yet sophisticated, software-as-a-service solutions, including: Omnix Staff Scheduler™, Omnix Interactive Dashboard™, Omnix Performance Analytics™, and Omnix Lobby Tracker™. FMSI's smart scheduling application gives banks and credit unions the ability to optimally schedule their team throughout the branch network and to manage staff through easy to read color graphics, online interactive dashboards, and succinct management reports. FMSI provides performance management information exclusively to financial institutions of all sizes, including a workforce optimization comparative data benchmarking report that allows clients to see where they rank amongst their industry peers. Visit the company's website at http://www.fmsi.com or call 877.887.3022 to schedule a complimentary online demonstration of any of our products. You can also quickly estimate your savings with FMSI's Efficiency Calculator at http://www.fmsi.com/calculator/