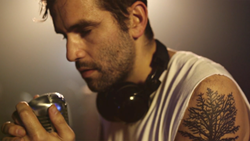 We want to enable singers to train effectively.
Berlin, Germany (PRWEB UK) 5 May 2015
On the 1 May 2015, voxtrain.com, the world's first cloud based voice training experience, launched two new training experiences. Voxtrain offers singers an avenue to voice training lessons on voxtrain.com as well as its new YouTube channel http://www.youtube.com/c/Voxtrain. Now all singers ranging from the beginner, who is starting the voice transformation process, through to the seasoned singer, who is polishing off a well-trained voice, can benefit from the extensive tuition, tips and know how that Voxtrain offers. Voxtrain is answering every singer's desire for self- improvement through the internet.
"Singers want experiences, not just products, and self improvement is becoming a greater priority than mere entertainment. Voxtrain aims to help the creative class cultivate their singing proficiency instead of more Facebook browsing." - Heinz Schrader co-founder of Voxtrain.
The multitude of resources available to the ambitious singer can so often leave them confused and overwhelmed in their quest to sing better. Employing the services of a singing coach can be hard on the pocket for many, especially those who want to seriously transform their voice. Voxtrain provides an online training experience for singers who are intent on improving their singing.
"As a singer, I've always found voice training intimidating. There are so many techniques and methods, thick books and opinions out there, that I felt a deep need for simplicity. What makes Voxtrain unique is the beautiful delivery system of useful training. We're not trying to impress academics with superfluous content. We just want to enable singers to train effectively." - Mandy Schrader co-founder of Voxtrain
With Voxtrain's new offerings, singers receive a good introduction to the Voxtrain experience. The more determined singer can join Voxtrain PRO for only 10€ per month.