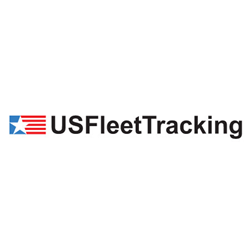 GPS trackers go hand in hand with customer service as they allow managers to monitor their fleet vehicles more effectively.
Oklahoma City, Oklahoma (PRWEB) April 08, 2015
There is an important quote stated by Warren Buffett about how important a reputation is. He once said "it takes 20 years to build a reputation and five minutes to ruin it. If you think about that you'll do things differently." What fleet business owner doesn't want their business to have a great reputation? Improving customer service skills is the best way to earn and maintain a great reputation. GPS trackers go hand-in-hand with customer service as they allow managers to monitor their fleet vehicles more effectively. Ultimately, by using GPS trackers in this way, it leads to providing customers with better service. Here are some GPS tracker tips that have helped business' maintain a positive reputation:
1.) Quicker service: GPS trackers are technologically capable of providing managers with data needed for their drivers to deliver service faster. The live map updates allow managers to see exact driver locations so there is no wasted time of trying to figure out who would be closest for a job. Knowing the estimated time of arrival makes it easier for a business to improve customer relations. By being able to relay this information to customers, the action will be helping to slowly build your business' reputation as a reliable service provider. When drivers spend less time driving to a customer and more time doing the work, it also increases customer satisfaction.
2.) Traffic and safety help: If by chance something does go wrong with traffic or hazardous road conditions emerge, the GPS tracker map can be updated by dispatchers. The driver's route can be changed, immediately, to the next safest path. In addition, managers can use the GPS tracker software to help drivers become safer drivers overall. The GPS trackers will send data such as harsh braking, speeding and idling so that corrective action can take place, if need be. By having safer drivers on the road, the public opinion of the business could be more desirable.
It's simple to chat about maintaining a great reputation while giving great customer service, but it is much harder to actually deliver on that promise. It takes a lot of work and good service to build a trustworthy business reputation. GPS trackers can help protect the business' reputation in such a way that managers will have more happy customers with positive perceptions of the business.
To view our GPS tracker selection please click here.