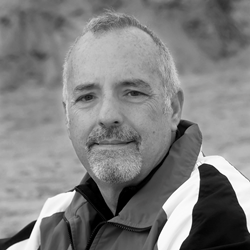 Honored and humbled by the recognition
Boston, Ma. (PRWEB) March 31, 2015
John Custy, President of JPC Group and a 35-year veteran of the IT industry, was doubly honored this year with the Ron Muns Lifetime Achievement Award and the IT Industry Legends Award from Cherwell Software at the HDI 2015 Conference & Expo in Las Vegas, NV, March 24–27, 2015.
The Ron Muns Lifetime Achievement Award is named for Ron Muns, the founder of HDI (Help Desk Institute), recognized as the "father" of the industry. HDI is the premier membership association and certification organization for the technical service and support industry. Its mission is to foster professional development with a vast array of resources to promote excellence in customer service for IT organizations.
Cherwell Software, a developer of IT service management (ITSM) tools and processes, initiated the IT Industry Legends Award to acknowledge the leading lights in the IT service management industry. Custy joins a stellar group of honorees who are more than experts; they are the IT professionals who unselfishly teach, inspire and guide many others in the industry to career and customer service success.
"When you've had the opportunity that I've had to be a part of a new industry since its inception, the experience of working with many talented professionals is more than enough reward for me," said Custy. "To receive these two awards from my peers as well as the younger generations that will advance our industry even further into the 21st century is truly humbling."
After earning a BS from Lowell Technological Institute (now part of UMASS, Lowell) and an MS in Innovation and Technology from Boston University, Custy's IT career began in 1975 as System Analyst for Stone & Webster Engineering. In 1979, he became a principal consultant and then Director of IS for Wang Laboratories, Inc., a pioneering firm in computer-based office information processing systems.
In June 1989, Custy joined Groupe Bull, the French-owned computer company that today operates in more than 100 countries worldwide. While there, Custy was Manager, Process and Product Quality and successfully improved the customer satisfaction rating for the DPS 6 product line from last to first place through the development of various programs and the re-engineering of the Product Information process. By June 1991, he had advanced to Director, Technical Services & Telecommunications Engineering, responsible for all Voice/Data engineering for the American and Asian/Pacific subsidiaries.
Custy took his growing expertise and reputation to Software Support Professionals Association (SPPA) as Director of Consulting Services from 1995 through 1998 and continued as director with Softbank/Ziff Davis while also serving as Senior Advisor to HDI and SSPA.
Custy founded the JPC Group in August 1999, continuing to provide a leadership role in improving customer satisfaction, employee satisfaction/morale and company-wide productivity. JPC Group is a professional services company that serves its clients in five practice areas: training, technology acquisition/assessment, service marketing, IT Service Management (ITSM) best practices and knowledge management.
Custy has also been an integral member of many professional associations and earned various industry certifications.

Distinguished Professional in Service Management (DPSMTM)
ISO/IEC 27000 – Advanced Certification based on ISO/IEC 27002
ITIL v3 – ITIL Expert, ITIL Intermediate Lifecycle (SS, SD, ST, SO, CSI) & Capabilities (SOA, OSA, RCV, PPO)
ITIL v2 – ITSM Service Manager, ITSM Practitioner (IPSR, IPPI, IPAD)
itSMF – ISO/IEC 20000 Consultant
ITSM Professional based on ISO/IEC 2000 – Foundations, Professional, Manager/Consultant
HDI – Faculty Member
HDI – Support Center Certification (SCC) Auditor
HDI - International Certification Standards Committee
The IT services and support community extends its congratulations to Mr. Custy for his well-deserved recognitions by the industry.