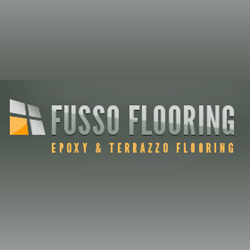 Fusso Flooring did an excellent job for an extremely fair price, their entire team was completely customer-focused.
Toronto, ON (PRWEB) March 31, 2015
Fusso Flooring is pleased to announce that they are now offering potential clients free no-obligation estimates for their Terrazzo and Epoxy Flooring services. The recent growth and success of the company in the GTA now allows them to start giving more benefits to their customers.
Fusso Flooring strives to provide affordable flooring services to the Greater Toronto Area. The company is a full service professional flooring company that has the ability to perform any Terrazzo installations from beginning to end, including the most complex of projects. This includes Terrazzo care, polishing, design, repair, cleaning, protection, restoration, and maintenance. They specialize in not only Terrazzo flooring, but also Epoxy flooring, safety line installation, concrete repair, tile removals, and parging. Since their launch in 2012, Fusso Flooring has made an unprecedented name for themselves within the flooring industry.
The Fusso Flooring team is comprised of a professional work crew that combines their unique skills to deliver high quality flooring results. The company prides themselves on using traditional flooring methods and the highest quality of products, ensuring their projects are long-lasting and producing maximum cost effectiveness. The team is recognized for putting health, safety, cleanliness, and satisfaction at the top of their priorities.
Over the last three years, Fusso Flooring has worked in countless residential, commercial, and industrial complexes to install and enhance floors. Throughout their social media platforms, Fusso Flooring has received consistently positive feedback from their clients. With over a hundred likes on their Facebook page, the company is proud to always keep their clients happy and satisfied with their performance.
"We discovered a terrazzo floor underneath our house from the late 1940's. After we decided to restore it, we carefully tried to remove the old ceramic tile ourselves without any success. In one day, the team at Fusso Flooring were able to come in and transform our three bedroom, two bathroom house into a period home with highly polished terrazzo flooring." said Dr. Lee of Mississauga. "We soon discovered that the terrazzo floors had wonderful natural coloring of white, grey, and brown. Fusso Flooring did an excellent job for an extremely fair price, their entire team was completely customer-focused. We are simply delighted with the finished results."
Find out more information about Fusso Flooring and take advantage of their free no-obligation estimates by visiting their website directly at http://www.fussoflooring.com.