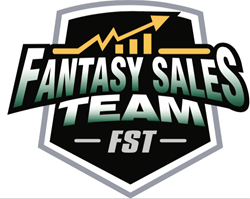 Austin, TX (PRWEB) March 31, 2015
FantasySalesTeam, provider of a unique team-based sales gamification platform used by hundreds of companies, today announced expedited deployments for users of Oracle Sales Cloud and Oracle CRM through a partnership with San Francisco Consulting Group (SFCG). Long-time Oracle partner SFCG will now provide integration services between the online FantasySalesTeam platform and Oracle systems, shortening implementation time to as little as a few days by eliminating the need for in-house IT or operations personnel to learn the contest platform's APIs and fit the work into their schedules.
The new service will enable Oracle users to quickly utilize FantasySalesTeam's innovative platform and team-based competitions to involve and motivate their entire workforce, following in the footsteps of major brands such as HP, Comcast and CenturyLink as well as smaller companies. Mobile technology franchisor Wireless Zone, for example, logged a 176% sales increase as well as a 9% rise in profit margins across multiple stores in just 30 days after launching their first FantasySalesTeam game.
These kinds of results have led to multiple accolades for FantasySalesTeam, including recognition as a SmartSellingTool.com Top 40 Selling Tool of 2014 and as Richardson's Top Sales Gamification Tool in both 2013 and 2014.
"Oracle users have been able to integrate with FantasySalesTeam since its inception through our APIs and web services, but the need to involve their internal IT and operations staff can slow the process," said Adam Hollander, CEO, FantasySalesTeam. "By partnering with SFCG, we are eliminating those delays, offering turnkey deployments, and allowing Oracle Sales Cloud and Oracle CRM customers to launch sales contests using our platform virtually overnight."
"We've seen several well run CRM systems unlock huge ROI for our clients," said David Ewing, CEO of SFCG. "However, the behaviors to adopt CRM are a pre-requisite that can be a struggle and often take time, patience and persistence. Fantasy Sales Team changes behavior, driving adoption through the roof. Once the behavior is in place, the true ROI for CRM is realized."
With FantasySalesTeam, managers define and assign point values for any number of sales or customer service behaviors – phone calls made, new opportunities created, revenues produced, deals closed and more – as well as create multiple multi-tiered awards to maximize motivation and enable more players to receive recognition. Employees can also build fantasy teams of their friends and peers, creating a culture where everyone becomes invested in each other's performance. These games combined with features such as online leaderboards, trophies, profiles, performance charts, smack talk boards, mobile apps, TV streaming and more keep players engaged longer and drive improved ROI. Integration between FantasySalesTeam and the relevant CRM or call center platform fully automates all functions associated with monitoring and reporting contest status.
FantasySalesTeam is a sponsor of this week's Oracle Modern CX Conference in Las Vegas and is exhibiting in Booth #SA1.
About FantasySalesTeam
Lots of companies run sales contests – but few drive meaningful improvement or results through them. That's because there are a number of underlying problems with the way most traditional incentive programs are designed. FantasySalesTeam is a web based software application that allows sales managers to run more fun, more effective sales contests that keep reps engaged and yield improved results. Learn more at http://www.fantasysalesteam.com.
FantasySalesTeam Contact:
Sarah Kugler, Director of Marketing
512-827-3647
http://www.fantasysalesteam.com
Media Contact:
Jill Schmidt PR
Stephanie Jimenez
847-730-3717
stephanie(at)jillschmidtpr.com
San Francisco Consulting Group Contact:
Ed Rogers, Director of Marketing
225-614-7487
http://www.sfcg.com