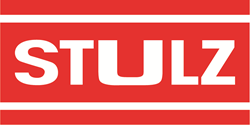 (PRWEB) April 02, 2015
Leading mission critical cooling manufacturer STULZ Air Technology Systems (STULZ USA) today announced the launch of an online blog for their customers and partners within the United States. Accompanying this announcement was the official release of a new video showcasing the company's capabilities in the mission critical environmental control market.
"STULZ will use these online venues, along with our existing social media outlets (LinkedIn, Twitter), to share company news and information with customers, engineers, data center professionals, and the general public," said Product Manager Aaron Sabino. "The STULZ USA BLOG will communicate the unique story of our people, culture, and history."
"STULZ is an international company with thousands of employees," continued Sabino, "but our BLOG focuses on our customers here in the USA. You will occasionally see news or guest posts from our colleagues in other parts of the world, but the editorial focus will always be how these items relate to our domestic customers."
In addition to the blog, the new STULZ USA corporate video can be found at the company's recently launched YouTube page. "The new STULZ Corporate Video is the first release in a series of videos that introduce the people and philosophy that make our company work," said Joerg Desler, President of STULZ Air Technology Systems. "At STULZ, we believe that our customers are our priority, and I am very proud of the passion and expertise that our team exhibits each and every day."
The video gives a general overview of STULZ capabilities in engineering, manufacturing, testing, and servicing off the shelf and customized mission critical cooling solutions for major Fortune 500 companies. "Being one of the only companies in our industry that designs and manufactures custom solutions in the USA, we are very proud of our people and their capabilities," said Desler. "Future videos will focus on the people within various departments and how they interact with customers to create real world solutions."
"We hope that this new outreach will grow deeper communication between our organization and our customers, partners, and friends," concluded Aaron Sabino. "We have a great story to tell, and we have an opportunity to learn more from our community and about what they value. We invite everyone to learn more about us by visiting our factory, reading our blog, and contacting one of our many expert local representatives."
Those interested in keeping up with the latest news and developments from STULZ USA can follow @STULZ_USA on Twitter, become a part of the of STULZ USA circle on Google+, and visit STULZ USA Company profile on LinkedIn. Videos will be updated regularly on the STULZ USA YouTube page. All company news and information will continue to be available at http://www.stulz-ats.com.
About STULZ Air Technology Systems, Inc.
STULZ Air Technology Systems, Inc. (STULZ USA) is an ISO 9001 registered manufacturer of environmental control equipment including a full line of energy efficient precision air conditioners, air handling units, ultrasonic humidifiers, and desiccant dehumidifiers. The company is responsible for product development, manufacturing, and distribution for the North American arm of the international STULZ Group. For more information about STULZ USA and its products, call 301-620-2033. E-mail your
request to info(at)stulz-ats(dot)com or visit http://www.stulz-ats.com.