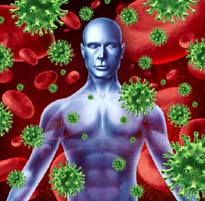 ...seems to have clinical and immunological activity in patients with advanced malignant mesothelioma.
Raleigh, NC (PRWEB) April 01, 2015
Doctors in Italy have just published research suggesting that the immunotherapy drug tremelimumab is more effective against mesothelioma at higher doses. Surviving Mesothelioma has just posted more on the research on its website. Click here to read it now.
The new study involved 29 patients at the University Hospital of Siena with unresectable advanced mesothelioma whose cancer continued to grow after standard chemotherapy. When these patients received monthly doses of tremelimumab (instead of every 90 days as in a previous study), more than half responded.
"Our results suggest that the intensified schedule of tremelimumab investigated seems to have clinical and immunological activity in patients with advanced malignant mesothelioma, and a good safety profile," notes lead investigator Luana Calabro, MD.
The article in The Lancet: Respiratory Medicine notes that the intensified dosing schedule did not produce more "adverse events" or serious side effects than a previously-tested lower dose of tremelimumab for mesothelioma.
"Immunotherapy drugs like tremelimumab are widely believed to be the greatest hope for the treatment and eventual cure of cancers like mesothelioma and that starts with determining the right dose," says Alex Strauss, Managing Editor of Surviving Mesothelioma. "We're very encouraged by this important step forward."
For more information about how tremelimumab works and the new research, see Immunotherapy Drug: More May be Better for Advanced Mesothelioma, now available on the Surviving Mesothelioma website.
Calabro, L et al, "Efficacy and safety of an intensified schedule of tremelimumab for chemotherapy-resistant malignant mesothelioma: an open-label, single-arm, phase 2 study", march 25, 2015, The Lancet, Respiratory Medicine, Epub ahead of print, http://www.ncbi.nlm.nih.gov/pubmed/25819643
For nearly ten years, Surviving Mesothelioma has brought readers the most important and ground-breaking news on the causes, diagnosis and treatment of mesothelioma. All Surviving Mesothelioma news is gathered and reported directly from the peer-reviewed medical literature. Written for patients and their loved ones, Surviving Mesothelioma news helps families make more informed decisions.