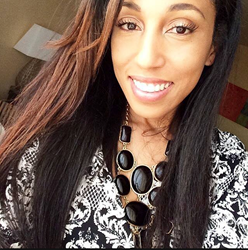 Watching someone work to make a selfless impact should inspire you to do the same. Get involved with ARISE. Donate.
Huntsville, AL (PRWEB) April 07, 2015
ARISE has been quietly making an impact in the lives of people around her city and globe. Amber Edwards Lanier, the organizations creator, went on a mission trip to Guatemala in 2013 that produced tremendous fruit in the areas of awareness and community unity. She compelled common people to contribute to a cause they were unfamiliar with, she helped a cause from around the globe resonate in the hearts of people in her present community.
Today, she is instrumental in raising awareness of the hardships of that are faced in the world around us. Her 2015 campaign is to return to Guatemala with donations in tow. Visit her website: http://www.youcaring.com/mission-trip-fundraiser/arise/230585 to get involved in her campaign for impact.
As a mother of two and abuse survivor, Amber greatly empathizes with the struggle of young girls dealing with fear, oppression, and all kinds of abuse. Boasting a degree in Psychology, she is well equipped to handle the mental distress unfairly heaped on these helpless girls that have no protection.
Help her in her campaign to make a difference by donating today at http://www.youcaring.com/mission-trip-fundraiser/arise/230585
To learn more her campaign for global impact, and her personal project fitly title "ARISE" watch this YouTube video: https://www.youtube.com/watch?v=qmYTtM-D1Ko
Above all, I hope she compels you to contribute to her campaign for change. Amber Edwards Lanier. Making a difference. 473.