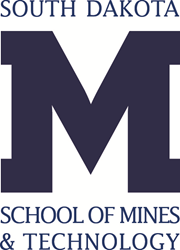 RAPID CITY, S.D. (PRWEB) March 31, 2015
The South Dakota School of Mines & Technology will host Go to Mines on Saturday, April 11, for high school students exploring their college options.
The event hosts high school students of all ages, particularly juniors and seniors, as well as their parents, who get to know the university's engineering and science curriculum and research projects. They will also have the chance to view residence halls and explore the campus. Current Mines students, faculty and staff will be available to provide insider tips about campus life, the application process, scholarships and financial aid.
A Go Women event will be held as well, offering prospective female students the opportunity to interact with current students to learn about everything from dorms and dining halls to professors and job fairs.
Pre-registration is encouraged but not required. Prospective students and their families may pre-register at http://www.sdsmt.edu/visit.
The day's schedule includes:

Registration: 8:30 a.m. (Surbeck Center)
Welcome session: 9 a.m. (Surbeck Center Ballroom)
Information fair: 9:45 a.m. (Surbeck Center)
Department open houses: 11 a.m. (Various locations on campus)
Lunch and campus tours: Beginning at noon. Lunch hours are from noon-1:30 p.m. and campus tours run from noon until 2:10 p.m.
Second department open house: 1 p.m. (various locations on campus)
Go Women Ice Cream Social: 2 p.m. (meet at Surbeck Center Ballroom)
If You Go
What: Go to Mines open house
When: Saturday, April 11
Why: Find out why nearly 2,800 students have decided to go to Mines
Call: 394-2414 or (877) 877-6044 (option 1)
Register: Online at http://www.sdsmt.edu/visit
Email: admissions(at)sdsmt(dot)edu
Another Go To Mines event has been scheduled for July 25.
###
About SDSM&T
Founded in 1885, the South Dakota School of Mines & Technology is a science and engineering research university located in Rapid City, S.D., offering bachelor's, master's and doctoral degrees. The university enrolls 2,798 students from 45 states and 39 foreign countries, with a student-to-faculty ratio of 14:1. The SD School of Mines placement rate is 98 percent, with an average early-career salary for graduates of $65,600, according to the 2014-2015 PayScale report. Find us online at http://www.sdsmt.edu, on Facebook at https://www.facebook.com/sdsmt and on Twitter at https://twitter.com/sdsmt.