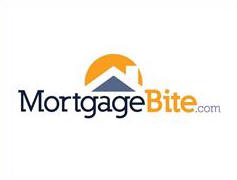 "This is simply an awesome tool. I bookmarked this ASAP!" Emily R. Cincinnati
Cincinnati, Ohio (PRWEB) April 02, 2015
MortgageBite.com has officially released MortgageBite Pro! The innovative new platform connects mortgage professionals and loan officers with homebuyers and other industry professionals. MortgageBite Pro is the first and only professional social network for the mortgage industry. Loan officers can create a free, customizable profile page to attract new clients and connect with other professionals in the MortgageBite network, and can enhance mortgage expert status and increase visibility online by posting blog content, advice and tips.
Justin Wolterman, Co-Founder of MortgageBite said, "Mortgage professionals are choosing MortgageBite Pro as their one-stop networking and real estate lead generation solution. It offers everything loan officers need to connect with new clients and other industry professionals. You will be amazed at how easy and profitable it is to use our website, and the best part is that it's free to sign up. We have a lot in store for the future of MortgageBite, and we encourage your feedback to make it the best mortgage lead system available."
Additional features of MortgageBite Pro include: daily mortgage rate updates, free mortgage lead alerts sent right to email, a platform to post your own mortgage blog content, Q&A forums to connect with first-time homebuyers and current homeowners, and a Mortgage Professionals Blog featuring the latest industry news. For more information, visit MortgageBite.com.
Contact:
Justin Wolterman
info(at)mortgagebite(dot)com
MortgageBite.com, LLC
P.O. Box 898
Cincinnati, OH 45201
1-855-641-LOAN (5626)