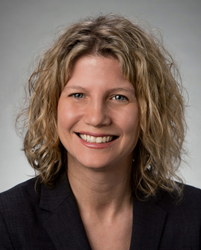 Brandi has just the experience needed to guide our clients through some of the most challenging aspects of their matters.
Austin, Texas (PRWEB) April 01, 2015
Advanced Discovery announced today that Brandi Walkowiak, Esq., is joining the company as director of professional services to develop and implement new advisory services.
Ms. Walkowiak will leverage her years of experience working on government and internal investigations to create a new suite of advisory services for planning and budgeting, internal investigations and information governance. Best practices for particular substantive areas of law, such as antitrust, FCPA and health care fraud, will also be developed. These will enhance the company's existing advisory services for law firms and corporate clients: litigation and investigation management, managed review and early case assessment.
Additionally, Ms. Walkowiak will develop protocols to handle such matters as subpoena analysis and document identification, document review, preparation of witness files and outlines, chronologies of key documents, witness interviews and preparation of witness memoranda. These services will enable attorneys to execute their litigations more cost effectively. As a value-added service, Ms. Walkowiak will also offer trainings.
"Brandi has just the experience needed to guide our clients through some of the most challenging aspects of their matters. As our managed document review division has grown, clients have turned to us more for direction on ways to expedite discovery, improve outcomes and reduce costs. The fact that Advanced Discovery can attract a legal professional of Brandi's caliber to serve our clients speaks to our excellent reputation and will increase it," said John Sanchez, vice president of document review for Advanced Discovery.
Ms. Walkowiak will be headquartered in the company's new Detroit offices. The offices will house a state-of-the-art document review center, designed with primacy of data security in mind. Detroit will bring the number of review centers in Advanced Discovery's locations to eleven. It will be the second in the Midwest, a traditionally underserved market in the eDiscovery industry.
Prior to joining Advanced Discovery, Ms. Walkowiak was a senior counsel with Foley & Lardner LLP in the firm's Government Enforcement and White Collar Practice Group. Her practice focused on white collar and internal investigations involving a range of substantive areas, including health care fraud, off-label marketing, securities fraud, antitrust, government contract fraud, customs violations and bribery and kickbacks. She also practiced in the area of corporate compliance with particular focus on FCPA and antitrust compliance.
Prior to Foley, Ms. Walkowiak worked as a litigation associate at Sidley Austin LLP in Washington DC, where she worked on criminal matters and complex commercial cases. Ms. Walkowiak clerked at the US Court of Federal Claims for the Honorable Emily C. Hewitt.
About Advanced Discovery
Advanced Discovery is an award winning, end-to-end eDiscovery software and services provider, supporting law firms and corporations nationwide since 2002. Advanced Discovery offers project planning and budgeting, data preservation and forensic collection, early case assessment, hosted review, managed document review and more from its numerous state-of-the-art facilities across the country. The company employs leading professionals in the industry, applies defensible workflows and provides industry-proven technology across all aspects of the eDiscovery lifecycle. This devotion to excellence has earned Advanced Discovery inclusion on the Inc. 5000 list of fastest growing companies in the US and recognition as a top provider by Legal Times, Texas' Best and other publications.
###
For more information contact
Glenda Hoffman
marketing(at)advanceddiscovery(dot)com
AdvancedDiscovery.com