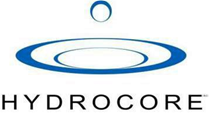 Nashville, Tenn. (PRWEB) April 01, 2015
Hydrocore Corporation, a clean energy company announced last week two new members to their Advisory Board, Charles Snyder and David Loring. As Managing Partner for Professional Infrastructure Consulting Services, Snyder has extensive experience with project planning and development. As President of GTL Solutions for America, Loring provides leadership in developing gas to liquid projects worldwide.
Snyder and Loring contribute to Hydrocore's unique team of senior-level advisors with impressive resumes and significant leadership experience in finance and energy management projects. Joining the Advisory Board, they offer a strategic contribution which will enhance Hydrocore's unique position in providing today's "zero waste to landfill" solution. Hydrocore Inc. is resolute in making headway toward financial and strategic partnerships, which will help secure the company's first commercial waste to energy facility in East Tennessee. Hydrocore has chosen Pilot Travel Centers to sell its diesel fuel.
Hydrocore is the "game-changer" in the future of waste to energy having validated its technology over 12 years following research in the U.S. Department of Energy Science and Energy Laboratory centers. "The design advantages over other existing processes is staggering and energy efficiencies more impressive than other technologies still trying to get in the game", says Snyder. The electro plasma arc technology and Hydrocore's proprietary "CTCC" technology, Continuous, Thermo-Chemical Conversion, offers a unique solution for industry and municipalities interested in converting waste to energy efficiently, cost-effectively, and safely with no wastes, emission or disposal issues.
Although Hydrocore technology is complex, on the other hand, it is a simple solution. "CTCC" offers a valuable alternative to converting landfills across the country into desirable profit centers. This impact would produce positive outcomes and help solve the landfill issue by upcycling wastes into commercial products and transportation fuels. Upcycling may be a relatively new word to many, but its impact will become a household word, much greater than our current appreciation and understanding of "recycling". Upcycling is the process of converting waste materials or useless products into new materials or products of better quality or for better environmental value. This is precisely what Hydrocore plans to do at (MMRR) Misty Mountain Resource Recovery, to show a path to change which will be a productive, energy efficient and accomplished model that contributes to environmental harmony and a successful process engineering resolution.
"We don't only reduce the problem as others have suggested they can do; our proprietary technology will eliminate the crisis being created in landfills across the nation. There is a zero waste energy commitment and zero cost feedstock that Hydrocore commands which will exhibit smart engineering beyond any other technology to date," says Dr. Tom Eddy, Hydrocore's Chief Technical Officer and Chairman of the Advisory Board. Products are produced on a highly effective and cost-efficient basis without incineration while converting all wastes to commercial products.
Dr. Eddy Ph.D., P.E. (retired) anticipates a coming together of strategic partnerships to achieve the development of Hydrocore's Elemental Recovery process as the smartest solution for commercial and municipal waste. With clarity of the vision, Hydrocore will continue solving big environmental problems making Hydrocore the perfect answer for communities worldwide.
About Hydrocore, Inc.
Hydrocore, Inc., a Nashville, Tennessee clean energy company offers industry and municipalities a single source waste disposal solution. Hydrocore has successfully developed proprietary technology to process organic and inorganic solids, gasses and liquids into clean energy products, fuels, and industrial commodities.
For more information contact Hydrocore, Inc. 865-385-1176 JohnMark(at)hydrocore(dot)com or http://www.hydrocore.com