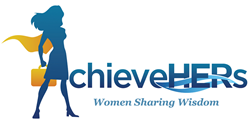 Clearwater, FL (PRWEB) April 01, 2015
The Clearwater Regional Chamber of Commerce's group for businesswomen, AchieveHERs, will host a forum about the impact caregiving can have on one's career on May 5, 2015. The luncheon will be held at the Dunedin Golf Club from 11:30am – 1:00pm. Attendees will hear from experts about how caregiving impacts careers in the workforce, support programs, best practices, and how caregiving can impact career trajectory and long term savings goals.
Caregiving may seem like simply picking up a few extra groceries for your sibling or helping a parent keep up with their bills, but statistics show these small acts add up to anywhere between $148 - $188 billion in informal caregiving annually. (1)
As of February 2015, an estimated 66% of caregivers were female (2) and the majority of those women were also employed (3). A recent article in Slate, Elder Caregiving Women Are More Likely to Care for aging Parents – And Drop Out of the Workforce to Do It, detailed the long-term financial implications of exiting the workforce. Notably, that census numbers released in 2013 show the poverty gap between men and women gets wider later in life – 11% of women 65 and older lived in poverty in 2012, compared to 6.6% of men. (4)
The financial implications aren't isolated to caregivers, but can have profound impacts on employers as well. One national study of working caregivers found that 33% decreased their hours, 29% skipped a promotion, training or assignment, and 13% chose to retire early. (5)
Whether it is for a parent, neighbor, or spouse, at some point in their lives, women will likely be a caregiver. How will they cope with the combined pressures of caring for a loved one and their need for income? How can an employer support valuable employees so they can stay on with a company instead of opting out when they are reaching the height of their potential?
On May 5th, expert panelists Kim Linder, local caregiving consultant; Rose Bobier, local AchieveHERs caregiver and businesswoman; Sue Talbot, Senior Care Consultant with Aging Wisely; and Linda Chamberlain, Elder Law Attorney will tackle these tough questions and many more.
For more information about the AchieveHERs, to purchase tickets to this event, or to sign up for updates and upcoming event information, please visit http://www.achievehers.org or call 727-461-0011.
Caregiving: Weight the True Cost for Women in the Workplace
Luncheon
Tuesday, May 5, 2015
11:30 – 1:00
Dunedin Golf Club; 1050 Palm Blvd., Dunedin, FL 34698
$35 For Chamber members & $45 for Non-members
http://www.AchieveHERs.org or call 727-461-0011
1. Calculation based on estimates of women caregivers as a percentage of all caregivers ranging from 59% to 75% and findings from: Arno, P. S. (2002, February). The economic value of informal caregiving, U.S., 2000. Paper presented at the annual meeting of the American Association for Geriatric Psychiatry, Florida.
2. The National Alliance for Caregiving and AARP. (2009). Caregiving in the U.S. National Alliance for Caregiving. Washington, D.C. Ibid.
3. AARP (2011). Valuing the Invaluable 2011 update.. Retrieved (January 10, 2015) from assets.aarp.org/rgcenter/ppi/ltc/fs229-ltc.pdf
4.slate.com/blogs/xx_factor/2013/11/21/elder_caregiving_women_are_more_likely_to_drop_out_of_work_to_care_for_aging.html
5. MetLife Mature Market Institute, National Alliance for Caregiving, & The National Center on Women and Aging. (1999, November). The Metlife juggling act study: Balancing caregiving with work and the costs involved.
###