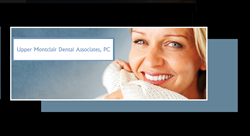 Scotch Plains, NJ (PRWEB) March 31, 2015
Dr. St. Ledger recently returned from yet another trip to The Spear Education Institute for Advanced Dental Education. Here, he participated in the Worn Dentition Workshop: a three day hands-on workshop designed to create a greater predictability in cases of severely worn teeth, as well as the latest insights on the etiologies of tooth wear, and the correlation to GERD and Sleep Apnea.
Dr. St. Ledger is also a Mentor at Spear Education. After the workshop he attended, he mentored for three days at the Occlusion Workshop. As Visiting Faculty, they donate their time and help the Resident Faculty teach participating dentists advanced methods in dealing with Occlusion, Muscle and joint disorders, and developing treatment planning guidelines to create more stable, organized occlusions (bites). Dr. St. Ledger will move to full Visiting Faculty by this spring!
His partner, Dr. Stephen Press, is in the midst of his first year with Spear Education. He joined a Spear Study Club, a local study club comprised of eight to ten restorative dentists, and dental specialists, dedicated to the pursuit of excellence in comprehensive care. Spear Study Clubs are an extension of the Spear Education experience at the Scottsdale Campus, where Dr. Press will soon attend a seminar.
The office recently partnered with iSleep: a company that allows them to increase the compliance of patients to have a sleep study and test for Sleep Apnea. The beauty of the program is based on a home sleep study vs. a study at a sleep clinic. The former is more readily accepted and medical insurance preferred. iSleep handles all of the complicated aspects of medical claims, so the doctors and the patients can focus only on treatment with a CPAP devise or an oral appliance; dentists are involved only with oral appliances, not CPAP devices. Dr. St. Ledger and Dr. Press believe dentists need to lead the way in recognizing, screening, and testing for OSA. The iSleep program is a great service to increase compliance and streamline the whole process.
Back at the office, they are moving towards "quieter dentistry". They recently purchased the latest innovations in electric handpieces (dental drills); they are not air driven, thus there is no turbine, and hence no piercing whistle of the traditional dental handpieces (dental drills). The difference in sound is so significant that the suctions they use to evacuate the mouth are louder!
Dr. St. Ledger and Dr. Press are conveniently located in Montclair, New Jersey.
Please view his full online profile here: http://www.njtopdocs.com/stledgerdds
About Us
NJTopDocs.com is a comprehensive information resource of Top Doctors, Dentists and Hospitals. We are profiling over 900 Healthcare Providers and have made it convenient for you to find them.
NJTopDocs.com allows patients to "meet" these providers online before making their appointment.
For more information, please visit http://www.NJTopDocs.com.
You can also follow us on Facebook – Twitter – YouTube