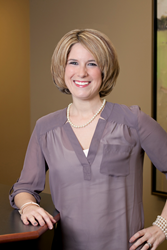 Ridgeland, Miss. (PRWEB) March 31, 2015
HORNE LLP, one of the nation's top 50 accounting and business advisory firms, announced today that Ashley McAdams, CPA, and Scott Keller have been admitted as partners within the firm.
McAdams is part of HORNE's financial institutions team where she specializes in external and internal audit services including Sarbanes-Oxley compliance reviews to community banks and public companies. She has more than 10 years of experience providing assurance and consulting services to the financial institutions industry, as well as, providing merger and acquisition advisory and consulting services. McAdams also chairs HORNE's personnel committee and serves on the Belonging at HORNE Steering Committee.
Keller serves on the firm's government services team, guiding state and local governments to navigate funding issues associated with disaster recovery. He has over a decade of experience working with the Community Development Block Grant program of the United States Department of Housing and Urban Development for disaster recovery purposes and assisting grantees in streamlining their operations to increase their organization effectiveness. Keller currently serves as the national chairman of the housing committee of the Disaster Recovery Contractors Association.
HORNE is a decidedly different CPA and business advisory firm that is changing expectations about accounting. HORNE goes beyond traditional accounting to steer clients through uncertainties and opportunities. We focus our knowledge and experience in banking, construction, franchise, government, healthcare, and public and middle market. HORNE Wealth Advisors is a fiduciary partner to high net worth individuals. Visit us at hornellp.com.