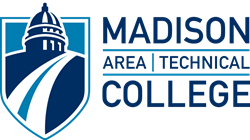 The new affordable health care laws require that we monitor the total numbers of hours that people can work. This is very easy to do using Aladtec.
(PRWEB) March 31, 2015
Keeping the schedule straight and up-to-date for 70 full-time and part-time faculty members and support staff teaching 35 different EMS courses, became even more challenging for this college due to the Affordable Care Act requirements. "The new affordable health care laws require that we monitor the total numbers of hours that people can work. This is very easy to do using Aladtec. At the start of the semester we post the available classes and hours that we need help for and the staff provide their availability. We allow two weeks to enter this and then utilize the Aladtec tools to fill the holes in the schedule. It is great that the staff can now find their own replacements through our Aladtec system without having to involve the course lead person and there is always real-time accuracy to the schedule," shares Patrick Anderson, EMS Program Director, Madison College, Madison, Wisconsin.
Anderson and a number of other faculty members use Aladtec at an ambulance service they work for part-time. One of them suggested to Anderson that they use Aladtec at school to schedule staff.
"We were starting to have increasing problems with the support staff agreeing to work for two different people on the same day because we didn't have a centralized scheduling system. In addition, I have also heard from the support staff that they love that they now have the ability to integrate their work schedules at the college with their other work calendars (outlook, icalendar, etc). They also like getting the email and text announcements about open shifts and the reminders for upcoming shifts. Personally, I also appreciate that I can communicate with all of them, or just some of them, with a single click and not have to pull up email addresses - which took forever," explains Anderson.
The Aladtec system works so well for the EMS Program Department that the Police Training Academy took note and implemented it as well. "We use Aladtec to schedule over 80 instructors teaching multiple topics each session. We had similar scheduling issues in our department as the EMS Program did - previously, we sent out a word document schedule then used an online survey tool for instructors to request shifts. It was an email game going back and forth to confirm the schedule, and then handling any shift changes as they came," indicates Brian Landers, Criminal Justice Department Chair, Madison College. "Aladtec is easy to use and by allowing trades within the system it saves me a huge amount of time. Our staff really likes flexibility of being able to access the schedule online anytime from anyplace. Everyone is busy, most of our instructors work full time at police agencies with crazy schedules, this system brings a sense of calmness to our scheduling. I really like it!"
About Madison College: This college has eight convenient locations in Madison and four regional campuses throughout South-Central Wisconsin, it's easy for students throughout Madison College's 12-county district to access their numerous educational offerings. They offer associate degrees, technical diplomas and certificates in more than 144 career programs.
About Aladtec: They proudly provide online employee scheduling and workforce management software to over 1,300 organizations, primarily within the Public Safety Sector. These customers count on Aladtec every day to help them save time and improve efficiency. For information about their affordable industry specific options, or to try a free trial, please visit http://www.aladtec.com.
###
CONTACT INFORMATION:
Aladtec, Inc.
906 Dominion Drive
Hudson, WI 54016-4538
(888) 749-5550 Toll-Free
(715) 690-2300 Phone
(801) 406-5550 Fax
mellissa(at)aladtec(dot)com
info(at)aladtec(dot)com http://www.aladtec.com