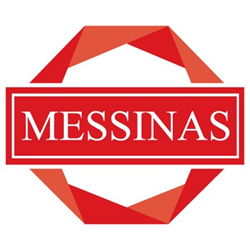 "Not only were our products well received, but customer efficacy reports were overwhelmingly favorable throughout the region."
Washington, NJ (PRWEB) April 02, 2015
Messinas, a New Jersey based manufacturer of professional and consumer pest control and plant health products, today announced international expansion plans including a partnership with Boecker Public Health that will result in Messinas first international office in Beirut, Lebanon (starting in June 2015) that will facilitate bringing their Animal Stopper products to customers throughout the Middle East and Europe.
"We have been aggressively sampling potential customers and learning about the marketplace, hands on, making multiple visits to the region since 2013, and we're really excited about what we've learned," said Vice President James Messina. "Not only were our products well received, but customer efficacy reports were overwhelmingly favorable throughout the region."
Messinas expects that their Reptile Stopper™, Rodent Stopper™ and Cat Stopper™ products will lead the way in establishing the brand abroad, as more than 90% of all inquiries are made to the company for help with snakes, rodents and feral cats, respectively. These products, like others that Messinas makes, provide a safe and effective way to manage animal problems, without the use of harsh chemicals that may have a negative impact to the environment.
"For more than 20 years Boecker has affiliated with the leading suppliers of quality products in pest management, and, with its Global Green Certification, Boecker finds Messinas as an exceptional partner: be it for the range of products, their environmental compliance, the effectiveness and ease of use and, of course, the exceptional support provided from Messinas in the USA", said Michel Bayoud, CEO Boecker World Holding. "We look forward to providing pest management professionals around the region with continued supply, choices and support".
While current packaging is English only, Messinas will be working with Boecker and others on providing new labels, flyers and technical data in multiple languages, including Arabic, French, German and Spanish in the coming months.
About Messinas
Messinas, founded in 1998, manufactures a variety of products under the Animal Stopper®, Invisitraps™, Plotsaver® and Seedlingers™. Messinas' Animal Stopper line is comprised of liquid and granular animal repellents for reptiles, birds and rodents, as well as various domestic and wild animals. These products, which last for approximately 30 days per application, all dry clear and odor free and are made of all natural ingredients that pose little to no threat to human health.
About Boecker
Boecker was founded in 1994 and is today the leading provider of World Class Pest Management, Food Safety and Biosecurity services and products in the Middle East. With offices in Lebanon, Saudi Arabia, United Arab Emirates, Qatar, Kuwait and Jordan Boecker covers the Middle East with a team of +750 associates providing high quality products and services with a commitment to the protection of health, property and the environment.