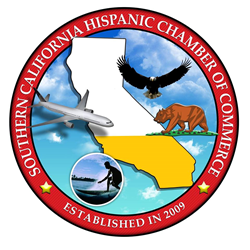 Rancho Cucamonga, CA (PRWEB) March 31, 2015
RDI Engineering has announced the company's new membership to the non-profit organization, Southern California Hispanic Chamber of Commerce (SOCAHCC) on Monday, March 30. The SOCAHCC is located in Gardena and serves all Hispanic businesses and professionals in the Southern California area. RDI Engineering joined the SOCAHCC to support Hispanic businesses and professionals through business development, community involvement, and to promote a positive image of the Hispanic culture.
"RDI Engineering plans to contribute to the business advancement of the Hispanic community by endorsing the Southern California Hispanic Chamber of Commerce's mission and vision, and being actively involved with the organization. RDI looks forward to working closely with the chamber and hopes to serve as role models to the Hispanic community and uphold a positive image of Hispanic businesses and professionals" said CEO, Hector Mendoza Jr.
The SOCAHCC is a non-profit organization committed to assisting Hispanic businesses and professionals in all of Southern California by creating a healthy environment through education, and civic and economic programs. The organization works closely with Hispanic business professionals to improve the economy and to advocate a positive cultural image. The SOCAHCC which RDI Engineering is now a corporate member and sponsor with, was founded on November 20, 2009. For more information on the chamber, visit SOCAHCC.com.
###
About RDI Engineering
RDI-Engineering is a certified minority-owned company that was founded by CEO, Hector Mendoza Jr. in 2009. RDI-Engineering offers a variety of services for the utility and telecommunications industry. From highly effective project management to the latest in architecture, engineering and construction, all resources are used to achieve the highest quality of customer satisfaction.