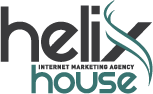 Phoenix, AZ (PRWEB) March 31, 2015
Helix House, an experienced and dedicated team of professional Internet marketing experts reports record demand for web development services. Web development and design is perhaps one of the most important aspects of helping business to achieve remarkable results online in terms of overall exposure. Helix House is an Internet marketing firm that routinely provides detailed web development services for businesses large and small alike. Paying particular attention to a wide variety of website features, Helix House helps businesses develop a website presence that is intended to achieve impressive results. The company focuses on many of the essential features of website development that are intended to specifically improve overall online exposure. This includes everything from developing a functional search engine friendly blog to a multimedia presentation.
Most Internet marketing experts today agree that a blog is perhaps one of the most important and essential elements of developing an online presence. While overall website development plays an important part in helping businesses to gain the exposure that they desire, a blog that is properly implemented and regularly updated can have a profound effect on the overall performance of any business with regard to its search engine exposure. For example, properly placed keywords integrated into regular and routine blog posts can greatly enhance how a website is perceived by the search engines. Modern search engine algorithms detect regularly updated blog posts and award websites for continually updated content and information. In other words, a blog posting routine that is continually updated let's search engines know that a website is relevant and important. This also allows visitors searching for relevant and up-to-date information on a particular industry or subject enjoy a better online experience.
Multimedia presentations such as videos, audio and infographics also play an important and essential role in helping businesses achieve their online objectives and goals. While written text and quality content is important, multimedia presentation such as video are growing exponentially in terms of their value for business owners. In short, video simply makes it easier, more convenient and faster to gather information on a specific subject. In today's fast-paced world, many online visitors simply choose to access videos, audio and infographics as opposed to reading large blocks of written text. Another important aspect of multimedia presentations such as videos is that they are easy and convenient to integrate into social media. Social media outlets such as Twitter, LinkedIn and Facebook can all be leveraged to gain the most from multimedia presentations for businesses.
In addition, Helix House delivers quality customer support when it comes to helping businesses include live chat and other cutting-edge technologies that are designed to make websites more usable and more functional. This is one more value added service that allows businesses to enjoy greater online success over the long-term. Even email sign-up forms are an essential part of multimedia presentations that can make a business far more visible online. With so much to offer it is difficult to imagine businesses not taking full advantage of modern web development services offered by cutting edge Internet marketing firms. This recent announcement with regard to record demand for web development services is further confirmation that Helix House continues to impress the industry and customers on a daily basis.
Helix House is a highly innovative forward-looking Internet marketing agency located in sunny Arizona and beautiful New Mexico. The company has consistently exceeded industry expectations to routinely rank highest among some the best Internet marketing companies in the country. Recognized as an industry leader, this Internet marketing firm has helped hundreds of businesses across the country to gain better online ranking, online exposure and overall recognition. Helix House outpaces the competition year after year by leveraging the latest Internet technology, ideas and concepts to deliver extraordinary results for businesses large and small.