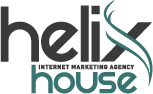 Phoenix, AZ (PRWEB) March 31, 2015
Helix House, a trusted and respected Internet marketing agency announces record demand for intuitive website design. A growing number of businesses throughout Arizona and across the country are turning to experienced Internet marketing agencies in search of quality website design that features intuitive, easy to use and easy to navigate elements. Helix House is an Internet marketing agency that has been ranked the number one search engine optimization company in Arizona year after year. The company offers every client a dedicated account representative to ensure the most personalized and detailed service possible. Few other Internet marketing agencies in the industry today offer the level of dedication and customer service that Helix House offers. With friendly, experienced and knowledgeable customer service representatives and account managers, businesses large and small can expect the best in service from Helix House.
This premier Internet marketing agency that specializes in everything from pay per click programs to social media management and email marketing as well as text marketing and web development has quickly grown in popularity in recent years. As word spreads of the effectiveness of the programs offered by Helix House more and more companies are turning to this award-winning Internet marketing agency for help, guidance and assistance. The company takes pride in effectively developing websites to help businesses gain better market share through improved online representation. Web development that is carefully integrated and calculated includes everything from easy navigation to better overall general functionality and better intuitiveness. This helps to ensure that visitors to a website have a more favorable experience. This ultimately converts into better conversions thereby improving bottom-line performance for businesses of all types throughout a wide range of industries.
Another major benefit of choosing to work with Helix House is the fact that the company provides clients with a direct hotline to account representatives to ensure a more personalized experience. In short, companies can closely track, monitor and manage their campaigns working closely with account managers to ensure the absolute best in Internet marketing results. With a long list of accolades, awards and favorable reviews, Helix House has grown to become the industry's top search engine optimization and Internet marketing firm. Website design is an important aspect of Internet marketing that should not be overlooked. From choosing the right colors to choosing the right font and choosing the right overall design, planning for a website is an important aspect of overall success for any size business.
Helix House understands the importance of proper website development and takes the time to work closely with clients to ensure a perfect finished product every time. When a website is correctly designed it can help to attract clients, retain clients and promote a brand in a way that would otherwise not be possible. Most importantly, good website design can actually improve search engine optimization and provide for better search engine results with regard to specific keywords. All these factors and more make it clear to see why website development is so important. This recent announcement with regard to record demand for intuitive website design is further proof that Helix House continues to exceed expectations when it comes to the absolute best in Internet marketing services.
Helix House is a highly innovative forward-looking Internet marketing agency located in sunny Arizona and beautiful New Mexico. The company has consistently exceeded industry expectations to routinely rank highest among some the best Internet marketing companies in the country. Recognized as an industry leader, this Internet marketing firm has helped hundreds of businesses across the country to gain better online ranking, online exposure and overall recognition. Helix House outpaces the competition year after year by leveraging the latest Internet technology, ideas and concepts to deliver extraordinary results for businesses large and small.