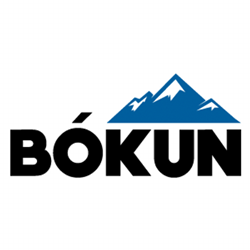 We deliver a better travel engagement model as well as higher revenue potential for all the companies connected to the platform.
Reykjavik, Iceland (PRWEB) April 01, 2015
Bókun, the leading provider of community-based e-commerce software for the travel, tour and activities market, today announced that it will begin a substantial push into North America. After having enormous success in Europe, Bókun have now taken the strategically important step of bringing their innovate tourism technology to tour operators and activities providers in Canada and the United States to help them drive revenues for the respective businesses.
Bókun combines travel suppliers and travel retailers in a community-based methodology whereby the network effect of being able to cross-sell products and services benefits all companies involved within the community. This ultimately enables the community to reach a broader audience and deliver more to each and every traveler.
Bókun for Travel Suppliers

Tour & activity providers (adventures, sightseeing, hiking, diving, horse riding, etc.)
Accommodation providers (hotels, resorts, farm holidays, etc.)
Rental providers (vehicles, boats, etc.)
Transportation (airport transfers, ferries, etc.)
Events & festivals
Bókun for Travel Retailers

Online Travel Agents (OTA's)
Destination Management Organizations
Tour operators
Tourist information centers
"Bókun is great - and so easy to use," states Hronn V. Runolfsd, Online Sales & Marketing Manager at Iceland Travel. "We use Bókun to create commission agreements with our suppliers and get direct access to their inventory and pricing. This enables us to sell their product directly online. Not only does this save us a huge amount of time, but all information regarding tours becomes more accurate. We can easily get an overview of all the tours we have sold, both booking statistics and revenue."
Bókun delivers direct real-time access to supplier inventory. Operators can get instant confirmation when booking. No more phone calls or emails. Companies negotiate commission contracts with their suppliers directly – there is no middleman. One the other side, suppliers can upload exact inventory and prices for the products or services they offer and that can be sold by others in the community. It is truly a win-win proposition.
"The Bókun Tourism Community Platform enables companies within specific regions to collaborate and cross-sell each other's offerings," stated Hjalti Baldursson, CEO and Co-Founder of Bókun. "Through this collaboration, we deliver a better travel engagement model as well as higher revenue potential for all the companies connected to the platform. We are extremely excited and invigorated about bringing our technology to a new market with boundless opportunities, and look forward to great success."
Bókun, headquartered in Reykjavík, Iceland, is growing rapidly, with number of bookings now exceeding fifty thousand per month. The team behind Bókun has years of experience and proven track record in building scalable software for the travel industry.
To find out more, read success stories or take advantage of a free trial offer, please visit http://bokun.io.
About Bókun
Bókun is a community-based software solution that enables the cross selling of tours and activities products to enhance revenues for those connected to the platform. To see Bokun in action, please visit http://www.bokun.io The Tourism Community Platform™ .