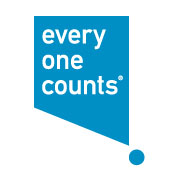 The ongoing 2015 Neighborhood Board elections are once again utilizing the digital voting method
San Diego, CA (PRWEB) April 02, 2015
Everyone Counts, the global leader in election modernization, congratulates the City of Honolulu on receiving Harvard Kennedy School's Ash Center's Bright Ideas award for their 2013 Neighborhood Board Digital Election.
Since 2009, Honolulu Board of Commissioners has used Everyone Counts' eLect® software as a service to provide remote, secure voting for their Neighborhood Board Elections. The Harvard Kennedy School's Ash Center gave the Bright Ideas honor to recognize the board's initiative in "converting what has been a historically paper- and postal-based election process to an all-digital one. The cost of conducting the election has decreased significantly because of this initiative, due to a reduction in paper, return postage, and processing and tabulating ballots."
Everyone Counts' online voting solution reduces administration costs by up to 50% over traditional methods, an affordable option to conduct polling and special elections. The ease of use of the software increases community involvement, which this year resulted in Honolulu's Neighborhood Board having more candidates participate than at any time in the last decade.
"We are honored to have the pioneering work that has been done in digital elections be recognized on a national stage such as this,"said Nicole Velasco, Executive Secretary of the Neighborhood Commission. "The ongoing 2015 Neighborhood Board elections are once again utilizing the digital voting method."
"Everyone Counts has enabled advancements in both governmental and private digital elections across the globe in more than 165 countries," said Rodd Novak, Vice President of Products and Marketing at Everyone Counts. "We are proud to have helped the Neighborhood Board of Honolulu successfully migrate to digital elections and congratulate them on their achievement."
###
About Everyone Counts:
Everyone Counts was founded to modernize global elections with a secure, transparent software-based voting solution. Everyone Counts has built a team of internationally recognized election administration and technology experts to develop eLect®‒the world's first and only perpetually state-of-the-art, universally accessible election administration and voting system. Used by voters in more than 160 countries, eLect has become the industry standard in security, integrity, flexibility, and reliability through its unique Software as a Service (SaaS) delivery model. To learn more visit http://www.EveryoneCounts.com.