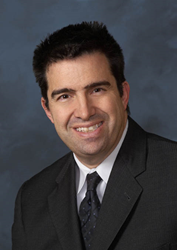 According to the guide, Cabot is known as "'the godfather of gaming' in Las Vegas, and 'an absolute pioneer' in internet gambling."
Las Vegas, Nevada (PRWEB) April 01, 2015
Lewis Roca Rothgerber LLP proudly announces that partner and gaming practice group leader Anthony Cabot has once again been recognized among the world's leading gaming lawyers in the 2015 edition of Chambers Global.
Cabot is one of only three individuals honored with the coveted "Star Individual" rating in gaming and licensing law, the highest honor awarded to an individual attorney in a specific practice area. He is the only gaming attorney to have received this honor for seven consecutive years.
Cabot provides legal counseling related to land-based casinos and interactive gaming. His worldwide client base includes casino owners, game manufacturers, developers, Internet gambling sites and companies that run contests and sweepstakes.
According to the guide, Cabot is known as "'the godfather of gaming' in Las Vegas, and 'an absolute pioneer' in internet gambling."
Since 2013, Cabot has also been recognized in Chambers USA as a "Star Individual" in nationwide gaming and licensing.
Cabot writes prolifically on the subject of gaming law, and recently co-edited Regulating Land-Based Casinos: Policies, Procedures, and Economics, a comprehensive guide to international gaming regulation that explores new and important policy questions about the role of government in gaming regulation, obligations and opportunities for casinos and public support for gambling and gaming tax revenue.
About Chambers Global
Chambers Global ranks the world's leading law firms with international practices and lawyers who work across continents to serve client needs. The listings are based on thousands of in-depth interviews with peers and clients to assess the reputations and experience of business lawyers around the globe.
About Lewis Roca Rothgerber LLP
Lewis Roca Rothgerber LLP is one of the largest law firms in the Western U.S. With 250 attorneys serving clients across nine offices including Las Vegas, Phoenix, Reno, Silicon Valley, Tucson, Denver, Colorado Springs, Albuquerque and Casper the firm maintains thriving practices in litigation, real estate, business transactions, intellectual property, gaming, banking, bankruptcy and energy/natural resources. For additional information, please visit http://www.LRRLaw.com.