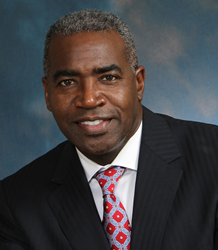 This is a statewide problem, and Fulton County (GA) had to take action to stem the tide of its financial losses from the prescription drug abuse epidemic.
Atlanta, Georgia (PRWEB) April 06, 2015
A conglomerate of companies supplying and distributing prescription drugs in Fulton County and throughout the state of Georgia under the brand name of Cardinal Health Companies, McKesson Corporation and AmeriSourceBergen Drug Corporation are being sued by Fulton County for allegedly causing injuries and engaging in a course of conduct that violates Georgia law. The law suit was filed by Fulton County Government in the Superior Court of Fulton County on Wednesday, March 10, 2015 – Case No. 2015CV258133.
According to court documents, the civil action addresses the epidemic of prescription opioid drug abuse and addiction in the State of Georgia and the related costs to the County. According to the Center for Disease Control and Prevention (CDCP), more than 16,500 people died in 2010 in the United States from opioid painkillers, more than from heroin and cocaine combined, and prescription painkillers are now the nation's number one drug problem.
The prescription drug distribution system is a sprawling one that involves approximately 800 companies that sell billions of pills annually as stated in the complaint presented to the court. In 2012, sales of prescription painkillers in the United States reached $8.5 billion according to industry reports according to court documents..
The Georgia Bureau of Investigation (GBI) has reported that of the 686 drug overdose deaths in 2012, 592 (86%) were prescription drugs. The annual cost to Fulton County from the abuse of prescription drug is estimated to be millions of dollars. These costs are from expenses for Fulton County's hospitals and health agencies, courts, social service agencies, jails and prisons, etc. according to court documents.
According to further court documents,. Cardinal had sent 2,050,000 oxycodone pills to one store in Florida where the population in the town was 53,000. These defendants have supplied controlled substances to rogue drugstores and clinics which disburse controlled substances based on bogus prescriptions from physicians who are prescribing for illegitimate purposes.as stated in court documents.
The complaint found in court documents alleges that Defendants violated provisions within the Georgia Controlled Substances Act and the Georgia Pharmacy Practice Act. It alleges that Defendants have, by their acts and omissions, caused and substantially contributed to damages to Fulton County by violating Georgia law, by creating conditions which contribute to the violations of Georgia laws by others, and by their negligent and/or reckless disregard of the customs, standards and practices within their own industry.
This civil action has requested that the Court issue a temporary and permanent injunction which will mandate the defendants to inform the Georgia State Board of Pharmacy of all suspicious orders for controlled substances; direct the defendants to submit their system of determining suspicious drug orders; and enjoin defendants from distributing in Georgia any controlled substance for illegitimate medical purpose. The plaintiff, Fulton County, also asks to recover costs, losses and damages; reimbursement for litigation costs; and a trial by jury.
The lawsuit was filed on behalf of Fulton County by Attorneys Roderick Edmond of Edmond, Lindsay and Hoffler, LLP in Atlanta, Georgia and Mark Tate of the Tate Law Group in Savannah, Georgia. Mr. Tate says, "This litigation gives Fulton County the opportunity to force the Defendants who have profited handsomely on the ticket of Fulton County taxpayers to shift the burden of costs to where it should be." Mr. Edmond commented that, "This is a statewide problem, and Fulton County had to take action to stem the tide of its financial losses from the prescription drug abuse epidemic."