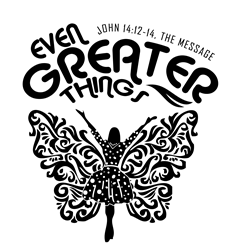 We invite mothers, daughters, grandmothers, sister-friends … join us for a life-changing, intergenerational experience that is unlike any other.
CHICAGO, IL (PRWEB) April 30, 2015
Nearly 1,000 women and teenage girls from across Chicago are expected to attend the Trinity United Church of Christ 2015 Women's Conference, set for Friday, May 15, and Saturday, May 16, in Schaumburg, IL. The annual event will feature two days of empowering workshops, spiritually uplifting worship services, social justice activities, as well as fitness, health and wellness sessions designed to nurture mind, body and spirit.
"'Even Greater Things' is open to women and teenage girls from all walks of life and is designed to cultivate an atmosphere of fellowship, sisterhood and personal spiritual enlightenment," says Mrs. Monica Moss, event co-chair and wife of Trinity United Church of Christ Senior Pastor Rev. Dr. Otis Moss III. "We invite mothers, daughters, grandmothers, aunts, nieces, sister-friends and the like to join us for this truly life-changing, intergenerational experience that is unlike any other. We have planned two spirit-filled days to help move women to the next level in their lives."
Women's Conference is an opportunity for women and girls to come together to connect or reconnect with God, themselves, and others. Much sought-after keynote speakers include the Rev. Courtney Clayton Jenkins of Euclid Avenue Congregational Church (UCC) in Cleveland, OH; Rev. Sheleta Fomby of Washington, DC; and Rev. Dianne Lewis Brown of St. Stephen Church in Louisville, KY. Workshop topics include: Deeper Depths and Higher Heights; It's a Marathon, Not a Sprint; Spending Wisely and Well; Undercover CEO; Making of a Magnificent Marriage; If Singleness is a Gift, What's the Return Policy?; The Hell in My Head; and Write the Vision, Make It Plain. In addition to Zumba, yoga, Piloxing, Timbuk fitness, and other workout routines, attendees can shop the vendor's area, sign up for spa treatments, or just relax.
"We're focusing on the physical, spiritual and emotional aspects of women's lives. As women of faith, God has called us to respond to the growing global issue of human trafficking," adds Rev. Dr. Stacey Edwards-Dunn, event co-chair and executive minister of community engagement and transformation at Trinity. "There will be a special session on this growing social injustice, including providing education and action."
"Destined to Make a Mark" is designed just for teen girls. The special conference within the conference will feature a Friday night discussion on "Loving Me from the Inside Out" which deals with managing healthy skin, diet, exercise and healthy attitudes. Two Saturday workshops – "The In-Between Stage" and "Social Media Junkie" – will explore the many aspects of self-esteem to help teen girls develop a greater sense of self-worth and show teens how to use social networks as a means for healthy, Godly communication. Chat rooms as well as a pizza and pajama party are among the events planned for girls.
A variety of health care practitioners including chiropractors, nutritionists, podiatrists and others will provide health and wellness information. Workshop descriptions and conference registration information can be found at http://www.trinitywomensweekend.org.