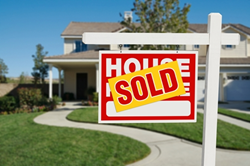 The housing market has benefited from key changes recently, including the consistent growth in U.S. employment
Chicago, IL (PRWEB) April 01, 2015
The Federal Savings Bank was delighted to read that The National Association of Realtors reported on March 30th that pending home sales surged past expectations in February to reach their highest level since June 2013. The pending home sales index jumped to 106.9 in February, up 3.1 percent from the previous month.
Rising employment helps housing growth
Of the major U.S. regions tracked by the NAR, the largest increases came from the Midwest and West, which rose 11.6 percent and 6.6 percent in February, respectively. In addition to the NAR report noting that the Midwest had significant jumps in pending home sales, the U.S. Bureau of Labor Statistics reported on March 27th that this region had the lowest regional unemployment rate.
There are several factors that have contributed to the increase in pending home sales, including rising wage and job market growth. According to the BLS, the national unemployment rate decreased to 5.5 percent in February from January. About 36 states reported saw greater nonfarm payroll employment in February, which added to the improvement in the job market.
The housing market has benefited from key changes recently, including the consistent growth in U.S. employment. This not only encourages consumers to purchase homes, but also give them the purchasing power necessary to afford homes even as prices gradually rise, The Associated Press reported on March 30th.
"What's different this time is that the surge in the pace of payroll growth means that the pool of prospective homebuyers is now rising more rapidly than at any time since the crash," said Ian Shepherdson, Pantheon Macroeconomics chief economist.
Increasing rents could lead to more home sales
Another factor that will likely lead to greater home sales is the rise in rents that could finally push tenants into the housing market, according to the NAR.
With the spring buying season already here, NAR Chief Economist Lawrence Yun predicts more sales gains.
"Pending sales showed solid gains last month, driven by a steadily improving labor market, mortgage rates hovering around 4 percent and the likelihood of more renters looking to hedge against increasing rents," Yun said in a statement. "These factors bode well for the prospect of an uptick in sales in coming months.
With the NAR forecasting an estimated 5.25 million existing-home sales in 2015, up 6.4 percent from 2014, this steady pace in home sales heading into the spring season could bode well for the market for the rest of the year.
The NAR highlighted concerns that first-time home buyers could be hesitant to enter the housing market. However, they could be encouraged by a gradual increase in inventory as well as looser lending requirements. First-time home buyers have options for down payments lower than the standard 20 percent. After Freddie Mac and Fannie Mae decided to change their lending requirements, home buyers could choose to put down payment as little as 3 percent for their purchases.
Since homeowners have more options with how to pay for their houses, existing-home sales from first-time home buyers could see improvement throughout the year.
First-time home buyers interested in buying a house this year can contact the Federal Savings Bank, a veteran owned bank, to learn more about mortgages.