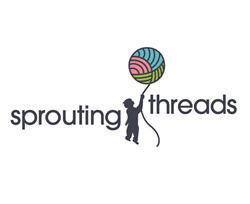 "We are working to ease parents' challenges of buying distinct kids' brands without the hassle of shopping across a range of boutiques and specialty consignment stores"
Concord, Mass (PRWEB) April 02, 2015
Sprouting Threads today announced the public launch of its first-of-kind clothing service to help busy parents keep their kids dressed in style. Each season, the company delivers parents hand-styled boutique-quality outfits for children ages two to eight. Parents complete a short styling quiz online, choose all-new pieces or a blend of new and pre-owned pieces or "reThreads," then keep the outfits they like and return the rest.
Sprouting Threads carefully adapts the selling model popularized by Stitch Fix and Trunk Club to parents' unique needs for growing kids, specifically by:

Scheduling seasonal deliveries
Estimating sizes with an algorithm as kids grow
Letting parents sell-back outgrown pieces for credit
Curating new and reThread pieces from 30-60 boutique kids' brands
Sprouting Threads pricing is similar to boutique retail; a typical outfit costs ~$65 with individual pieces ranging from $25-$65+; reThreads cost $12-$25. Parents who "reThread" outgrown pieces receive up to ~40% of the value in credit. A $20/order styling fee is waived with purchase of two or more pieces.
"We are working to ease parents' challenges of buying from boutique brands without the hassles of shopping across a range of stores each season" said Jennifer Martin, CEO and co-founder, mom of two with a background in specialty retail, "Parents have really responded to the reThreads element, as it gives them an easy place to sell-back pieces and find higher-end resale pieces in one place."
Sprouting Threads is a web-based children's clothing retail service based in Massachusetts; the company is backed by private capital. The service is currently available to all USA locations.