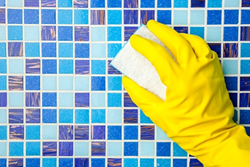 the best time to clean windows is when there is an overcast sky and it is not windy
Chicago, IL (PRWEB) April 02, 2015
Whether homeowners are getting ready to sell their houses during the spring home buying season or just getting their homes ready for visitors, a spring cleaning is the natural next step after winter ends. To ensure homes are free of clutter, The Federal Savings Bank offers a few tips for easy and simple spring cleaning:
Spray protective sealants on surfaces
When opening their homes to guests, homeowners should be aware of the dust, grime and dirt that could be present on everyday surfaces like furniture. Rather than wait for this buildup to become visible on furniture and carpets, homeowners spray sealants and other protective agents on surfaces to prevent stains and other contaminants like mold and mildew.
Clean windows on wind-free days
Before cleaning windows, homeowners could choose the right day. Since sunlight can result in streaks and gusts could redirect the spray, the best time to clean windows is when there is an overcast sky and it is not windy. When washing the windows, use a fresh cloth and wash the windows from the outside in on its surface.
Spring cleaning is the necessary first step to any new home purchase at this time. Thankfully, cleaning a home is easiest when it's empty upon purchase. Remember to begin cleaning from the top down. If the property is in need of more than just cleaning but repairs, The Federal Savings Bank can also offer lines of credit for home repairs. Lines of credit are often overlooked ways of financing home repairs, they do not require down payments, and are often offered at the lowest interest rates.
If in need of financing from a property purchase or home repair, contact The Federal Savings Bank, a veteran owned bank, to learn more about mortgages and home equity loans.