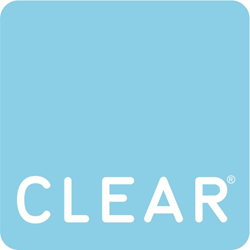 NEW YORK, NY (PRWEB) April 01, 2015
CLEAR, the biometric identity platform used at airports nationwide to enhance security and transform travelers' experience, has announced its partnership with the San Francisco Giants beginning this season.
Starting on May 1, existing CLEAR members and any Giants fan (with priority given to Giants Season Ticket Members) who sign up for CLEAR will be able to use Fast Access powered by CLEAR to enter AT&T Park through a designated lane at the Willie Mays Gate. CLEAR's biometric platform prescreens individuals and with the touch of a finger provides fans faster entry into the park. This partnership is one of CLEAR's first expansions into other venues where security, speed and services are important.
"We strive to offer our fans the best experience in baseball which includes safety as a top priority," said Jorge Costa, Giants Senior Vice President, Ballpark Operations. "Our partnership with CLEAR provides us with the opportunity to enhance that experience further with the use of state-of-the-art technology. Fast Access boosts our security capabilities and, at the same time, gives fans an easy way to save time and enjoy the ballpark."
Enrollment in Fast Access is a simple two-minute process in which all a fan must do is provide their drivers license and biometrics.
"CLEAR is proud to partner with the World Champion San Francisco Giants, leaders on and off the field, as we expand into a new vertical," said CLEAR CEO Caryn Seidman-Becker. "CLEAR's mission is to provide a secure and frictionless experience for our customers. As security becomes more important at sports venues, we look forward to using our proven technology to transform the fan experience."
AT&T Park security will continue to conduct bag checks for those who use the Fast Access lane.
About CLEAR
CLEAR provides a biometric secure identity platform that strengthens security and redefines the consumer experience. Being a CLEAR member means you can use biometric information as a form of identity wherever CLEAR is available, ensuring a seamless experience. For more information visit:
https://www.clearfastaccess.com/
Media Contact:
CLEAR(at)sparkpr(dot)com
Cell (201) 960-4664