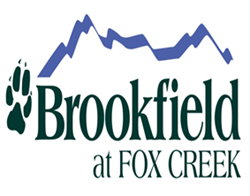 Together, Harvard Investments and Brookfield Communities will be able to deliver some notable, new home products to a growing active adult market.
Phoenix, Ariz. (PRWEB) April 03, 2015
Harvard Investments, a Scottsdale-based real estate development and investment firm, has formed a joint venture partnership with Phoenix-based Brookfield Communities, an Arizona home builder, land holder and master-planned developer.
Under terms of the agreement, the two companies will jointly own Brookfield Communities' Fox Creek master-plan development in Bullhead City, Arizona, develop the balance of the project and build the remaining 700 + homes. The 903-acre development along the Colorado River and across from Laughlin, Nevada currently has nearly 1,400 homes, 3,000 residents and an array of commercial projects. Brookfield Communities started developing Fox Creek in 1996, and today it is the most successful and enduring project in the region.
The new Brookfield/Harvard Communities venture will complete Fox Creek's 200 home Sanctuary subdivision, kick-off a unique new Ridge neighborhood, with homes reminiscent of those in classic Santa Monica neighborhoods, and start construction on the new 175 acre Canyon Trails portion of Fox Creek.
In addition, the joint venture partnership includes 20 acres of prime commercial property on the Bullhead Parkway in Bullhead City.
Harvard Investments is the U.S. investment and development arm of Hill Companies, the oldest, privately held land Development Company in Canada. Harvard's portfolio includes master-planned communities as well as industrial and office properties.
"Brookfield Communities has a history of success and continued growth in the active adult homebuilding market," said Craig Krumwiede, president and director of Harvard Investments. "Brookfield specializes in high traffic, low competition areas in Arizona and we believe this is a solid opportunity to begin a partnership and potentially build a number of great communities with lasting character. Brookfield Communities is a first-class operation and we are pleased to be a part of their vision."
Started by former Del Webb executives, Phil Petersen and Dan Green, Brookfield Communities has successfully developed two large master-planned communities in Arizona over the past two decades. Besides Fox Creek, Brookfield Communities developed Verde Santa Fe, a 500-acre master-planned golf community near Sedona which recently sold the remainder of its 900 homes. The company is now planning a 700 acre project adjacent to Verde Santa Fe.
"We are thrilled to have a partner like Harvard Investments join us as we continue to develop Fox Creek," said Petersen, president of Brookfield Communities. "I've known Craig for many years. He's a quality guy and their company has been extremely successful. Harvard Investments adds great depth and resources during an exciting time at Brookfield. Together, Harvard and Brookfield will be able to deliver some notable, new home products to a growing active adult market."
At Fox Creek, construction is well underway on The Ridge, the newest and most anticipated of all of the Fox Creek neighborhoods. Homes in The Ridge will debut in Spring 2015.
Construction is also moving quickly on Joshua Springs, a 96,000-square-foot assisted living facility in Fox Creek. Set to be completed later this year, the $17 million Joshua Springs is being developed by Link Development, a boutique builder and manager of assisted living facilities. Brookfield Communities sold Link Development the land for Joshua Springs in 2008.
Throughout 2014, a record amount of buyer prospects have visited Fox Creek – tripling the amount of traffic and sales from 2013. The Ridge, which will open this spring in Fox Creek, sits on a high ridge and is comprised of four separate ridgelines amidst a vast landscape featuring natural arroyos, unspoiled terrain and high desert vegetation. Lush landscaping, an amphitheater, and "The Roost" – an exclusive community clubhouse will complete The Ridge. The Roost includes a bar/pub, swimming, an extensive wrap around social patio and views of mountains in all directions.
In addition, buyers interested in The Ridge will be able to take advantage of a unique new interactive web portal, createmynewhome.com, where they can mix and match various home designs, styles and elevations, from Craftsman to Mid-Century Modern exteriors. It's a new and unique completely customized offering by Brookfield Communities to help buyers fully envision their home before construction begins.
Besides the investment in Fox Creek, the agreement between Brookfield Communities and Harvard Investments could expand into existing projects and developments both entities have underway across the Southwest.
ABOUT Harvard Investments:
Harvard Investments, Inc. is a real estate investment and development company with real estate holdings throughout the western United States. Harvard combines experience, integrity, and financial stability to create high quality, environmentally sensitive, profitable communities. Harvard's Canadian parent, the Hill Companies, is a privately held diversified company involved in real estate development, oil and gas production and distribution, broadcasting, surety bonding, and life insurance. The Hill Companies celebrated its 100th year of continuous family ownership and operation in 2003. To learn more visit harvardinvestments.com
ABOUT Brookfield Communities:
Brookfield Communities, a well-known master-plan community developer led by real estate veterans, Phil Petersen and Dan Green, has been instrumental in the active adult arena for nearly 20 years. Their current focus is Fox Creek, a 903-acre master-planned community in Bullhead City near Laughlin, Nevada and the 1,200 acre Verde Santa Fe/89 & Vine, near Sedona, Arizona. brookfieldcommunities.com