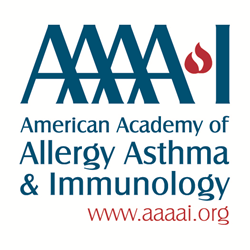 (PRWEB) April 01, 2015
On the heels of the White House's new action plan to address antibiotic resistance, the American Academy of Allergy, Asthma & Immunology (AAAAI) is calling for the use of penicillin skin testing to help slow the development of this growing health threat.
How much of a threat is antibiotic resistance? According to the Centers for Disease Control and Prevention (CDC), each year at least two million illnesses and 23,000 deaths are caused by antibiotic-resistant bacteria in the United States alone.
One of the often overlooked factors contributing to antibiotic resistance is "penicillin allergy," which is reported by about 10% of the population. This most common drug allergy is associated with a generally unrecognized morbidity; it leads to receiving alternative antibiotics when a penicillin is the drug of choice. Receiving an alternative antibiotic has been associated with higher cost, greater risk for adverse effects, longer hospital stays, and encouraging resistant bacterial strains, which was previously detailed in an item on the AAAAI's list for the Choosing Wisely initiative.
Penicillin skin testing can determine whether continued avoidance of penicillin is necessary. In fact, approximately 9 in 10 individuals with suspected penicillin allergy have negative penicillin skin testing and can actually receive penicillins safely.
"Without such testing, there is an unrealized opportunity to improve healthcare outcomes and reduce rising rates of antibiotic resistance. Allowing many people to return to using penicillin antibiotics should slow the development of antibiotic resistance," said AAAAI President Robert F. Lemanske, Jr., MD, FAAAAI.
More information on drug allergy is available from the AAAAI website.
The AAAAI represents allergists, asthma specialists, clinical immunologists, allied health professionals and others with a special interest in the research and treatment of allergic and immunologic diseases. Established in 1943, the AAAAI has more than 6,800 members in the United States, Canada and 72 other countries. The AAAAI's Find an Allergist/Immunologist service is a trusted resource to help you find a specialist close to home.