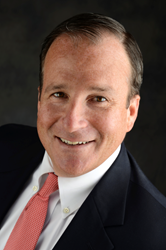 (PRWEB) April 02, 2015
Global relocation management leader, Graebel Relocation, has appointed Tim O'Shea as its vice president consulting services. O'Shea will be responsible for the leadership of the Company's global consultancy group effective immediately. Reporting to senior vice president global business development, George Bates, O'Shea was hand-selected for this newly expanded role at Graebel Relocation. He will collaborate with the global organization's business development and client-dedicated teams to identify and recommend policy and program enhancements for the Company's Global 100 and Fortune 500 clients. Among his critical responsibilities, O'Shea will spearhead the by-invitation Graebel Relocation Policy Summits, forums and think-tank roundtables that take place in the Americas, EMEA and APAC regions.
"Tim O'Shea brings a wealth of experience to this role having led the strategic development and transformation of the global mobility program and its workforce planning program while at Fidelity Investments, a leading financial institution for sixteen years. At Fidelity Investments, he was never satisfied with status quo. Policy and service enhancements to continuously improve employees' relocation experiences with predictive analytics to define and measure success were the rigor," said Bates. "With his client-world experience and proven ability to tackle complex challenges faced by expanding global companies, Tim is well placed to deliver excellent counsel and in-depth quality solutions for our clients, and for our expanding global organization."
Prior to joining Graebel, O'Shea was most recently vice president of human resource shared services at Fidelity Investments located in the greater Boston area. Since 1998, he held various forward-thinking management positions at Fidelity Investments. There, he delivered critical relocation strategies including cost-effective homeowner solutions. Previously, O'Shea was a consultant at Accenture.
O'Shea holds an undergraduate degree from Middlebury College in Middlebury, VT. Active in his community, O'Shea is a member of the Board of Directors for the Boys and Girls Club of Central New Hampshire.
About Graebel Companies, Inc.
Founded in 1950, Graebel Companies is a privately-held global organization that offers the full suite of employee and commercial office relocation, mobility management, workplace and consultative services for the Global 100, Fortune 500 and emerging companies. On-the-ground services are managed in 165 countries on six continents. The world headquarters is located in Aurora, Colorado USA with in-region centers throughout the Americas, APAC and EMEA regions. Known for its industry-first innovations, Graebel holds numerous quality and security credentials, and has earned accolades from clients and from within its industry for its best-in-practice quality and market intelligence research and corporate social responsibility initiatives across the globe. To learn more visit: http://www.graebel.com
# # #