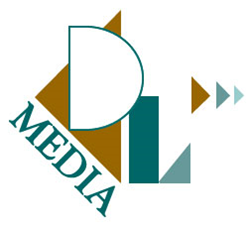 DL Media is diligent about making sure our clients' websites are user-friendly, interactive and accessible across all platforms.
Nixa, Mo (PRWEB) April 03, 2015
DL Media has announced the launch of the new Team 24-7 Realtors website at team24-7realtors.com. The new website went live in March 2015.
The new, responsive website features a property search function, tips for buying and selling your home and links to community resources. With a responsive design, it allows users to search for properties on any device -- desktop, tablet or smartphone.
"Technology, and the way people interact with it, is constantly changing. The success of your business depends on your ability to keep up with those changes. DL Media is diligent about making sure our clients' websites are user-friendly, interactive and accessible across all platforms, " said Dianne Davis, president of DL Media. "Creating an app for your company may seem like a good idea, but it usually strips down the information on your website. Investing that same money in a responsive website that works on all devices is a much more effective use if your company's resources."
"I have been in real estate for well over a decade now. Because the real estate business has changed tremendously, I have also had to change my thinking, marketing, sales, management and overall look at our industry. Partnering with DL Media has been a key component of the success and ongoing growth of my business and Team 24-7's development. I am so very proud of Team 24-7's new mobile, responsive site – not just for being cutting edge but also for practical, hands-on evidence that Team 24-7 can and will do everything in our power to sell our customers' homes, fulfilling their goals as well as ours."
A mobile-responsive website is a design approach aimed at providing an optimal viewing experience for customers, no matter what type of device they are using to access the website. Images and text automatically scale to optimal viewing on any device. Responsive design is now Google's preferred format notated by a recently implemented notation of "mobile-friendly" in their search engine results.
Founded in 1997, DL Media is a full-service digital marketing and advertising agency headquartered in Nixa, Mo. The agency works to advance clients' businesses by helping solve marketing challenges through relevant, engaging and compelling communications. For more information about DL Media visit dlmedia.com.
Team 24-7 Realtors ranks in the top 1% of Realtors®, in terms of sales volume, in the Greater Springfield Board of Realtors and 2nd in sales volume among Murney Associates. Team 24-7 Realtors is the exclusive realtor for Bussell Building, a top builder in the area. Representing clients in Springfield, Nixa, Ozark, Republic, Rogersville, Branson and other southwest Missouri areas, Team 24-7 Realtors pride themselves on individualized, client-focused service.