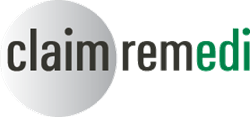 We are excited to offer educational opportunities and products to help relieve some of the burden of the long awaited transition from ICD-9 to ICD-10.
Santa Rosa, CA (PRWEB) April 07, 2015
ClaimRemedi, an industry leading clearinghouse, today announced it has partnered with Complete Medical Solutions, ICD-10 experts and educators dedicated to ensuring healthcare providers are prepared for the transition. Together, they will help ensure proper management of the claims and revenue lifecycle for practices, clinics, non-profit health centers, and hospitals nationwide before, during, and after the transition from ICD-9 to ICD-10.
With the looming October 1, 2015 ICD-10 deadline, education and training is in full swing for many healthcare providers. Despite continued rumblings of further delay, ClaimRemedi is encouraging clients to continue preparations and has partnered with Complete Medical Solutions to offer coding tools, education, and consulting. Complete Medical Solutions helps prepare clients for ICD-10 and will continue to support them after the transition is complete.
"We are excited to offer educational opportunities and products to help relieve some of the burden of the long awaited transition from ICD-9 to ICD-10," said Karin Bowhall, EDI Manager at ClaimRemedi. "Complete Medical Solutions provides a full solution set to assist with the change. Their offering includes products to help with the preparation, the translating of the new codes, educational opportunities through continuing education webinars, and consulting services pre and post transition. We look forward to this new opportunity to further support our clients."
For more information on the offering from ClaimRemedi and Complete Medical Solutions, http://claimremedi.cpticdpros.com.
About ClaimRemedi, Inc.
ClaimRemedi is the ultimate solution to every stage in the claim lifecycle since 2002. With eligibility verification streamlining the beginning of the claim lifecycle, payer-specific claims scrubbing and editing dramatically reducing denied claims, and on-line claims management delivering powerful analytics and executive level controls, ClaimRemedi provides easy-to-use tools that put clients in charge of their claims process. For more information, visit http://www.ClaimRemedi.com.
About Complete Medical Solutions
We are dedicated to improving healthcare delivery by providing innovative healthcare information technology and services. From clinical and patient access management to revenue cycle and health information management. Complete Medical Solutions delivers real-world solutions that help healthcare professionals deliver outstanding patient care with optimum efficiency. Our mission at Complete Medical Solutions (CMS) is to have healthcare work for people.

Evaluate and assess your current processes and needs
Customize education and solutions that fit your practice and the current changes occurring in the Healthcare Industry
Provide education based on real workplace experience that empowers participants to apply learned skills immediately. Our unique approach minimizes downtime and enhances productivity.
Create and implement efficiency-enhancing solutions that enable healthcare professionals to improve practice productivity and deliver outstanding patient care.
Media Contacts
Danielle Reynolds
ClaimRemedi, Inc.
800-763-8484
dreynolds(at)claimremedi(dot)com