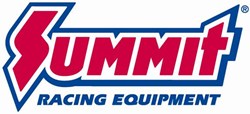 Tallmadge, OH (PRWEB) April 15, 2015
King Racing's XP Tri-Metal Series main bearings are made to withstand extreme race conditions. King Racing designed them for performance engines that use forged steel aftermarket crankshafts and produce high loads for extended periods of time.
Each bearing boasts an amazing tolerance of +/- 0.0001 inch—much tighter than other competing bearings. As the name implies, XP Tri-Metal Series Bearings use a unique "pMax Black" tri-metal structure. It's constructed from a copper lead alloy with a nickel plate barrier, and lead/tin/copper babbit over steel backing. That's a fancy way of saying that these bearings are 24 percent harder than conventional tri-metal race bearings.
XP-Series Main Bearings feature enlarged chamfered oil holes with 3/4 grooving to promote better oiling. They're also narrowed to accommodate large radius crankshafts.
There are 200 XP-Series Main Bearing engine applications available including most common Chevy, Chrysler, and Ford motor configurations. Sold as sets.
Summit Racing Equipment
http://www.SummitRacing.com
1-800-230-3030