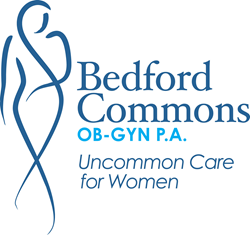 "I really focus on each patient as an individual, taking into account their personal beliefs and concerns, and addressing those needs in as personalized and effective manner as possible."
Bedford, New Hampshire (PRWEB) April 06, 2015
To continue its 30+-year legacy of providing personalized, state-of-the art health care for women of all ages, Bedford Commons OB-GYN, P.A. is proud to announce the recent hiring of two highly skilled medical professionals.
Board-certified in OB-GYN and a fellow of the American College of OB-GYN, FLETCHER R. WILSON, M.D., F.A.C.O.G. is a graduate of the University of Vermont School of Medicine and completed his internship and residency training at the University of Rochester Strong Memorial Hospital. When not caring for patients at Bedford Commons OB-GYN's thriving practices in Bedford and Derry, New Hampshire, Wilson volunteers as Chairman of the Medical Advisory Board of Wide Horizons for children, and has been involved in building hospitals and health clinics and providing care for millions of rural, impoverished people in Ethiopia.
"I think communication is the most important thing in a doctor-patient relationship," explained Wilson. "I really focus on each patient as an individual, taking into account their personal beliefs and concerns, and addressing those needs in as personalized and effective manner as possible."
A board-certified Women's Health Nurse Practitioner, MEGAN E. PATEY, A.P.R.N. is the latest addition to Bedford Commons OB-GYN's team of talented medical providers. Like her colleagues, Patey emphasizes a philosophy of family-centric care, and is committed to ensuring patients' needs are met in a sensitive and supportive manner. Patey received a bachelor's degree in Biochemistry from Bates College, and was awarded Bachelor of Science and Master of Science degrees in Nursing from the University of Pennsylvania in Philadelphia.
"It's my passion to take care of women, and I really consider it a privilege," said Patey. "I'm trained to address women's unique needs and concerns, and love meeting all my patients and learning their life stories."
Bedford Commons OB-GYN is always accepting new patients. For more information, visit http://www.bcog.com or call (603) 668-4646.
About Bedford Commons OB-GYN, P.A.
Founded in 1982, Bedford Commons OB-GYN, P.A. has delivered uncommon care for women for over 30 years. Their skilled, compassionate physicians and staff combine quality medicine with individualized care to provide personalized, state-of-the-art health care services for women of all ages. Comprehensive on-site services include obstetrics and gynecology, well-woman exams, pediatric and adolescent gynecology, family planning, infertility treatments, menopausal and hormonal management, and diagnostic ultrasound. Bedford Commons OB-GYN has offices in Bedford and Derry, New Hampshire.